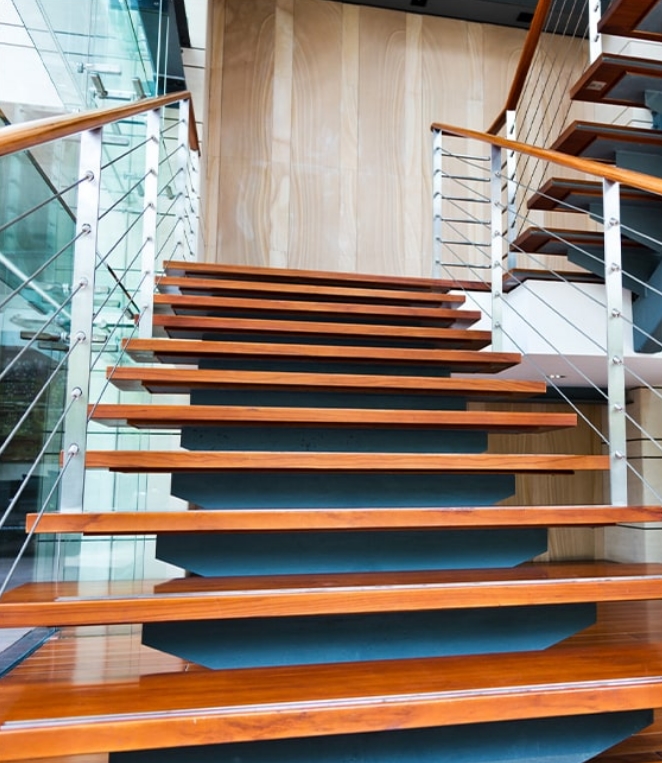 The median price for a home in Lake City, Co stands at close to $600,000 with a median of $317 per square foot. This represents a year-over-year increase of almost 20%. However, if we look at the market over a three-year period, we'll see a much more stable trend. Home values in Lake City did fall during the height of the COVID threat but have since rebounded to pre-pandemic levels.
What you can expect
On the luxury end of the market, you can expect some truly wonderful real estate in Lake City, Co.
At close to $2 million, you can expect 4 beds and 3 baths. Land coverage is in the region of over 3,500 square feet. Of course, there will be astounding views all around and the property will likely take advantage of the surrounding natural beauty by having many large windows to accommodate an abundance of natural light. The finishing is top-end and you can expect materials like granite to be used throughout the home – not only in the kitchen. Floors will be premium hardwood. You can also expect top amenities such as walk-in closets and extensive outdoor porches. The location will be perfect for many of your outdoor activities and may even come with exclusive rights to hunting and fishing grounds.
At a little over $500,000, you can expect 3 beds and 1 bath. Coverage is in the region of over 1500 square feet, although this will depend on location and the quality of the finish. The interior has superior-quality finishing and the home contains all the necessities of a mountain home, such as a large garage and a spacious patio.
At around the $300,000 price point, there are some beautiful self-contained homes in the Lake City real estate market. At this more affordable price, you still get considerable land coverage at over 700 square feet. However, you'll be looking at only 1 bedroom or a studio-type mountain home with 1 bathroom. The finishing will be comfortable, warm, and welcoming. The big plus is that at this price point, you can still get a mountain home, with fantastic views, located in a beautiful part of Colorado.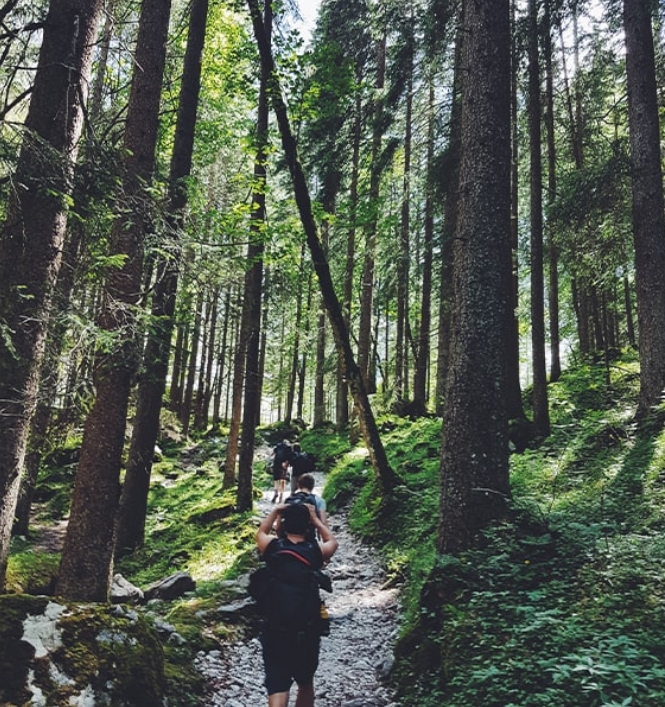 Spring and
Summer Activities
Hiking and camping
Hiking around Lake City is one the purest and simplest ways to enjoy the unique landscape of the area. There's such a rich variety of wild flora that hiking is the best way to appreciate all of the scenery's minute details.
Zoom out for a panoramic picture that is nothing short of breathtaking. Look up from admiring the flowers to view mountains and hills that stretch as far as the eye can see. Take a walking hike at night in the Slumgullion Center, a 58-acre park that doesn't allow night lighting, and you're in for a real treat. The lack of artificial night lighting means there's no ambient light to dampen the view of the natural night sky. It's extraordinary to look up to a clear night sky and witness the true majesty of the cosmos, something only a few people can experience.
Some of the best places to hike are Grizzly Gulch, Handles Peak, or the Wetterhorn Basin.
Off-roading
Traverse the land in a 4×4 and thrill at the sheer rugged beauty of the wilderness. Try the Alpine Loop Byway which, as the name suggests, is a circular route that will take you around not only a sparse landscape of tundra but will also lead you through genuine ghost towns – testaments to Lake City's mining past .
Fishing
In spring, when the winter ice begins to thaw, anglers can head out to Lake San Cristobal with hopes of landing a sizable trout. Note that Lake San Cristobal is also used to fish during winter.
However, there are other great fishing locations in Lake City. Henson and Cebolla Creek are popular for those looking for large browns. If you are teaching the kids how to fish but feel that they're not quite ready for a big catch, try Big Blue Creek or Deer Lakes which both have a good supply of smaller fish.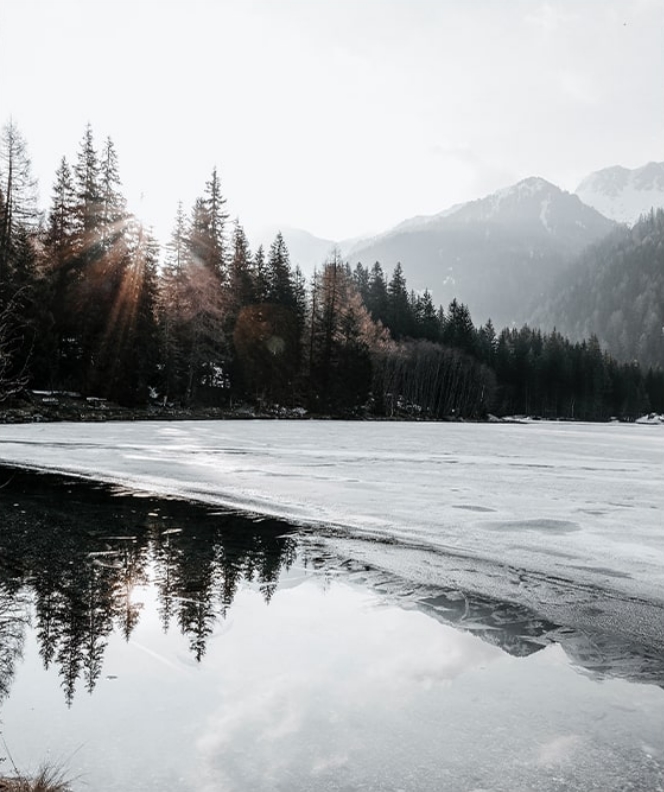 Skiing
Get your skis out in winter and head to Lake Ski Hill. It's a good ski location for both the experienced and the winter skiing novices. There's a lift that will take you to the top of the hill that marks your thousand-foot descent over a 250-foot elevation. With seven other smaller runs and a park, you can choose to snowboard, too, or hone your skiing skills before hitting the big one.
Ice climbing
This activity is popular for those who want a different pace but, nonetheless, a highly challenging experience. Lake City Climbing Park is a good location for beginners and experienced climbers alike.
Cross-country skiing and snowmobiling
If you want to see the frozen beauty of the land, there's snowmobiling with over 100 miles of trails for you to explore. There are multiple start points including the Alpine Snow Trail, Spring Creek Pass Area, and Deer Lakes. With so many places, it's unlikely that you'll be able to cover all the spots in one winter, unless you made it a mission to do so. Thus, there'll always be opportunities to try new and exciting terrain to cover.
You can also enjoy cross-country skiing in areas like Lake San Cristobal, Water Dog Lake, and Henson Creek.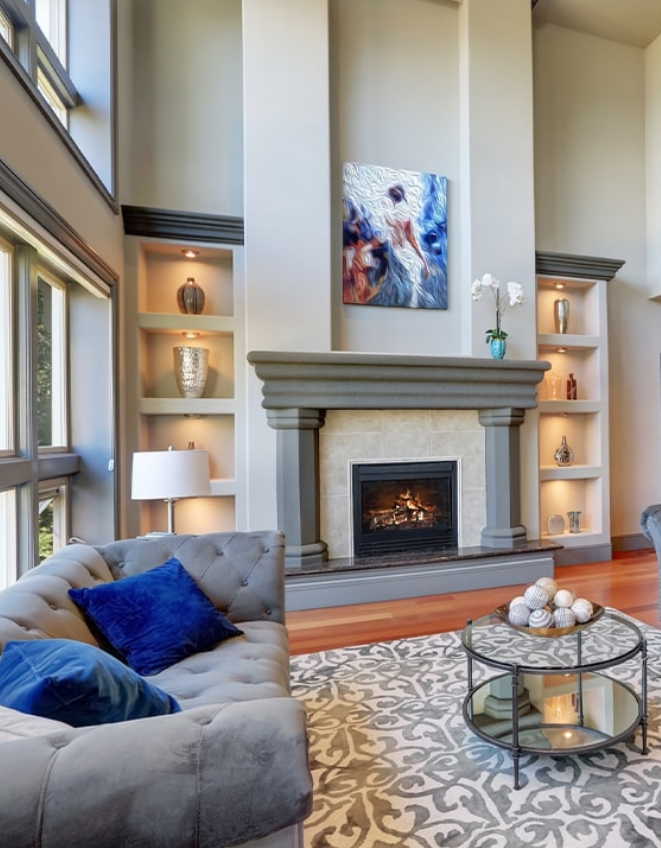 Would Lake City
Colorado Suit You?
If you've gotten this far, then it's likely that there's a lot about Lake City that appeals to you. However, in the interest of giving you a clearer picture of living in a mountain town, here are some considerations to bear in mind.
So far yet so near
You'll have acres of space for yourself and your family, much of it wild and undeveloped. This means that you'll have ultimate privacy and the guilt-free freedom to live your life as you please. But if you are looking for a vibrant nightlife and a social scene, the city may be much more to your liking.
Living in this relatively remote area also means that you have to always make sure that you're well-provisioned with all your necessities. You can't exactly make a quick run to the nearest 7-11 to stock up. But for most who choose to live here, this is not even a consideration. In fact, they will almost too happily swap the convenience of a store just around the corner for the beauty of their surroundings.
A new lifestyle
It would be too easy to say that life in Lake City is peaceful and quiet – and on the whole, it is. However, this doesn't quite capture the vibrant living that people experience here. The connection they have with the outdoors adds a richness to life that you can't get in many other locations. When you live well in your home and respect and enjoy nature all around you, life takes on a different pace. It's not necessarily slower – many would say that it's more connected and feels much more alive.
Working in Lake City
If you're able to work remotely and are looking to relocate for the natural surroundings, real estate in Lake City, Co might be perfect for you. There are employment opportunities in the town, many tied to tourism, but a significant amount of income also comes from outside the town, either in the form of pensions or work-from-home setups.
Schools in Lake City
If you are raising a family, you'll find that Lake City Community School is an excellent place for your children to attend. A strong curriculum taught by competent teachers translates to students who are suitably prepared for attendance to college. The ratio of students to teachers is 8-1 – a ratio you would expect more from a private school than a public one.
How Lake City scores for livability
Lake City scores extremely well in terms of livability across different aggregators and statistic compilers. It scores high when you look at the individual criteria that make up an overall score of how good the area is to live in. These include ranking highly for cost, education, and safety. The one concern for some is the population size being on the small side. While for some this could be seen as slightly restrictive, many consider the small population as a better way of knowing more people in a closely-knit community. It's simply easier to know and trust a smaller group of people than a larger one.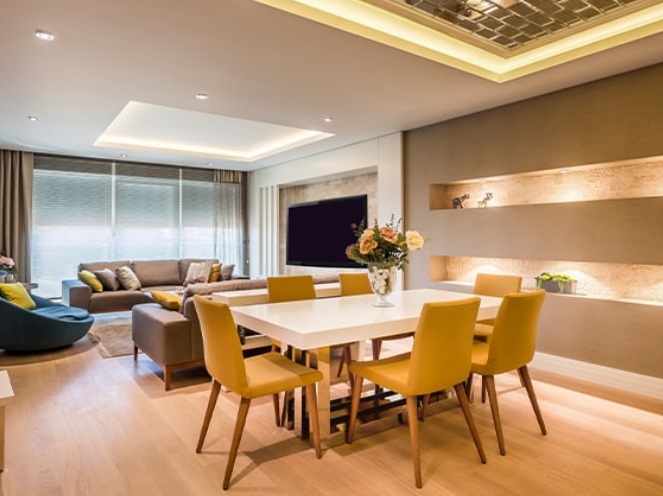 Working with the Right
Real Estate Professionals
Even if you are used to living in a suburban area with a rural feel, it's still best for you to first consult with professionals who know the area before looking for homes in Lake City. True professionals will give you a full and honest insight into what you can expect from living in Lake City, from the great benefits and perks to all the things you may not have considered and should know.
The right professional won't think about selling you a home here to make a quick commission. Instead, they'll make sure you have the complete lowdown of living in Lake City before making a decision as life-changing as relocating. From there, they'll be in a better position to recommend the most ideal options for your particular needs and desired lifestyle. If they have lived or grown up in the area, they'll also have the area's interest at heart and will want to make sure the community continues to be the wonderful place they live in and love.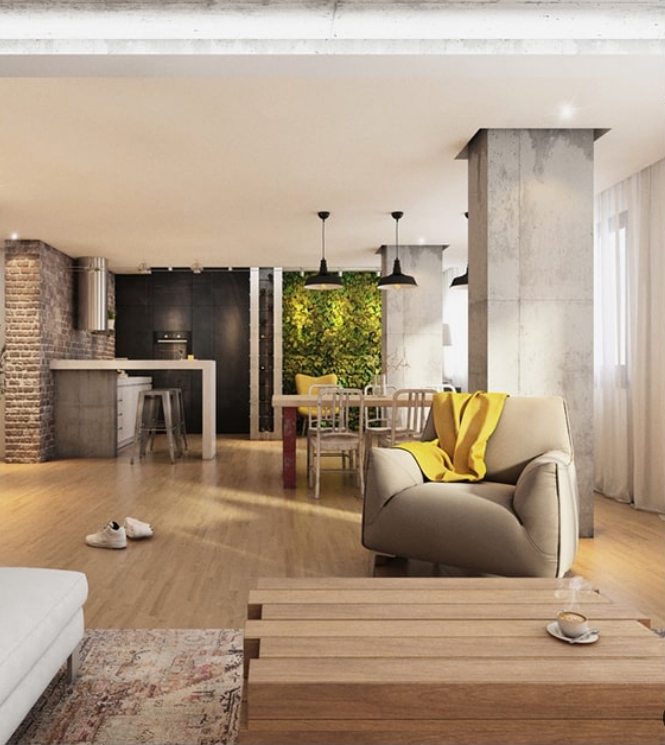 Partner With Signature
Properties Ebner & Associates
If you are looking for real estate that's different in a place where life takes on a fuller and more vibrant meaning, work with Jesse Ebner. Jesse is a Realtor and owner of Signature Properties Ebner and Associates, the top brokerage serving Lake City and the wider community. Here's what one happy client had to say about working with Jesse:
"We could not be more grateful for our experience of buying our first home as a couple with Jesse. Jesse was a key part of getting our home in an extremely competitive market, and her instinct, knowledge, and skill made it all come together for us to have a winning offer on our dream home. There's no one else I'd consider working with or recommend higher in the Valley – Jesse's warmth, responsiveness, and vast experience helped make this wild process really special, and even fun at times! Massive thanks to Jesse and her team!"
As a Realtor, Jesse will give you the highest levels of integrity and professionalism. You're bound to receive best-in-class service for the project you want to follow. Contact Jesse at 970.901.2922 or email her here.