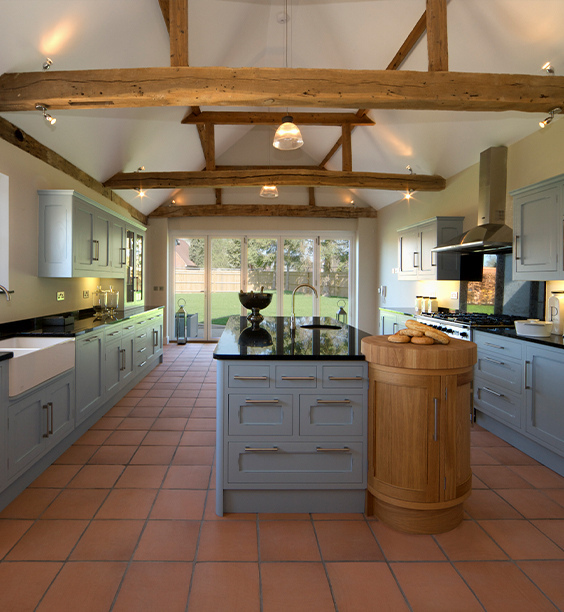 Buying Homes For Sale
In Almont, Co
Almont may be a small town but it covers a big area when it comes to real estate listings. Aside from the town itself, the houses on Spring Creek are also part of the Almont area. The luxury home development Wilder on Taylor is just five miles upriver. Almont, CO real estate listings also include residences in Taylor Park, as well as homes in Tin Cup, an old mining town.
In case you're not quite sure if a house you're eyeing is in Almont, Spring Creek, or near the Taylor reservoir, it's best to employ the services of a local Realtor like Jesse Ebner of Signature Properties to help you find the home you want in your ideal area.
Inside Almont, you'll find two subdivisions: the Homestead subdivision and Almont subdivision. Both have one-acre building sites where you can install a septic tank and drill a well. For smaller lots, you can utilize the central sewer system that's managed by either the Almont or Three Rivers resorts.
Around Almont, the land is made up of small developments. If you're into cabin living, you'll find these in Spring Creek and Taylor Canyon.
There's no shortage of variety when it comes to Almont, CO real estate. Choose from:
Cabin condos in peaceful valleys;
2 to 3-bedroom single-family homes with a spectacular view of the Gunnison River; or
5-bedroom houses with outdoor patios and stunning valley vistas.
Almont, CO real estate fits any budget. You can find:
Vacant lots;
Single-family homes from 2 to 5 bedrooms; and
Acreage in the town proper.
Before you buy real estate in Almont, CO, determine what you need: whether it's a lot or a house, the number of rooms and bathrooms you desire, and your budget. Contact local Realtor Jesse Ebner to find out what your real estate options are in Almont, CO.
SELLING YOUR HOME IN ALMONT, CO
Once you feel that you're ready to sell your home, consult a real estate agent about the best time to put it on the market. The top month to sell a house in Colorado is June as the additional sales premium can go beyond $12,000. Moreover, Colorado homes sold in June are taken off the market 10 days faster than in any other month. However, timing can also vary from town to town so a local real estate agent's advice is highly recommended.
Seasonal pointers to consider when it comes to selling your home
SPRING.

Buyer demand is high but so is inventory, which means that you may face stiff competition from other sellers.

SUMMER.

Competition might still be high during this time but buyers with families will be looking to close quickly before the school year starts. Buyers also have more time to go to open houses and get in touch with their agents during this period.

FALL.

There is less real estate activity during this season, which also means that there's less competition. As a seller, you may need to decide whether to reduce your asking price or wait until the following spring to sell your house.

WINTER.

Generally the slowest time of the year for a lot of real estate markets but people who shop during winter are generally serious, well-qualified buyers. In places that are hard to access, some sellers offer virtual showings.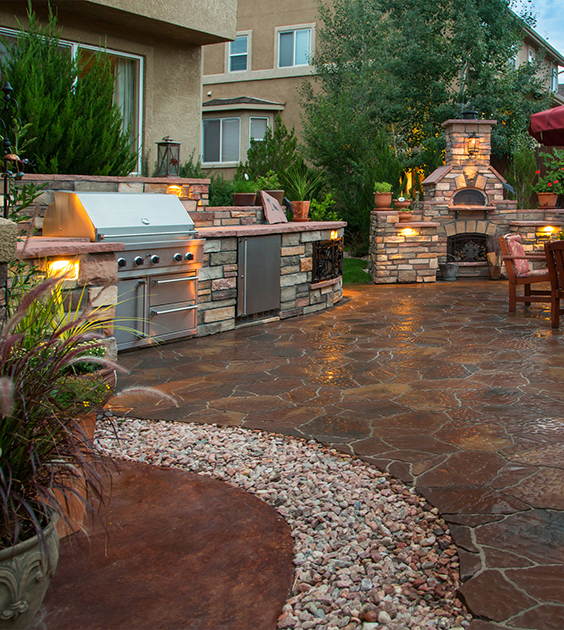 Tips on selling your home in
Almont, Co
There are many things to consider when it comes to selling your house, and the time of year is only one of them. Once you're ready to sell, here are the steps to take:
FIND A TOP AGENT
There are a lot of real estate agents out there but the right one will help you sell your property quickly and get you the best deal. Selling your house is a major undertaking, so it's best to leave it to a professional with years of experience and a good track record. A good real estate agent has the negotiating skills that will help you sell your home at a good price. They will also have a wide network of colleagues in the industry who can connect you with capable buyers and speed up the selling process.
If you need a top agent to buy a house in Almont, CO, let me offer my services. I am Jesse Ebner, a full-time Realtor and owner of Signature Properties Ebner and Associates. I specialize in residential, land, and commercial property sales in Almont, CO.
I know this area like the back of my hand, having been born and raised in Spring Creek, Almont, CO. I'm happy to have built a life in this area with my husband and two sons, and I have an in-depth knowledge of the best real estate listings in Almont, CO, as well as an extensive network of buyers and sellers.
I am also an avid outdoors person – this allows me to determine where to best have your property listed to appeal to buyers looking at Almont, CO real estate. If you need more information, don't hesitate to get in touch with me.
Clients have commended me for my negotiation skills and the warm after-sales experience I give them long after they've bought or sold their home. If you're selling a home to remote buyers, I make sure to stay in constant communication with you and possible buyers. I am also very responsive and always willing to help you with whatever you need to sell your house.
As my client, you can rest assured that I can provide the support you need to make the selling process smooth and problem-free. Selling a house is complex, but I do my best to guide my clients through every step of the selling process and answer any questions they may have.
My local expertise of Almont allows my clients to sell their homes quickly and confidently. I have an in-depth understanding of the local real estate ecosystem. If any of my clients need help from local vendors, I can easily tap into my extensive network. Home inspection and staging will be a breeze because I can recommend reliable professionals who will get the job done. I am calm, thoughtful, and will advise you on the best method to sell your home.
SET A FAIR PRICE
Once you find a top agent, take a look at homes for sale in the Almont, CO area and see how much they've been sold. That way, your property can be aptly priced within market range so that it can become more appealing to potential buyers.
If you find yourself too sentimentally attached to your home to set a fair asking price, ask your real estate agent to run a comparative market analysis to find out how much your home is really worth.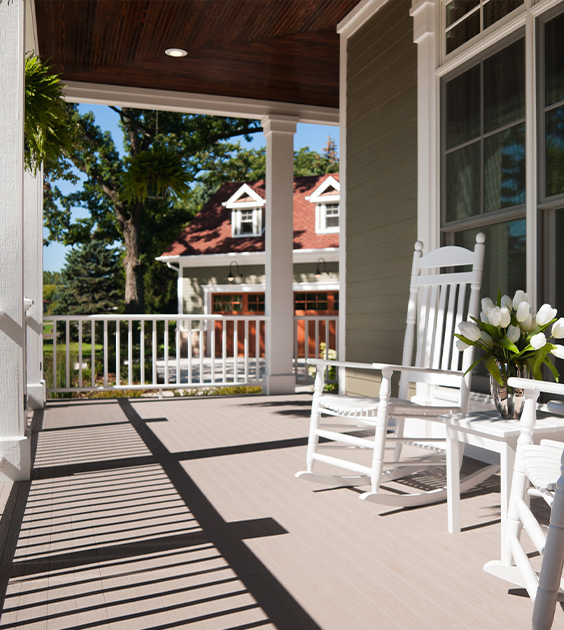 ESTABLISH A TIMELINE TO SELL YOUR HOME
It takes a lot of time and effort to sell your home. If this task seems daunting, you can break it down into bite-sized chunks:
What to do immediately:
Find a qualified real estate agent.
Make a plan with your agent and identify your priorities.
Declutter your home so that you won't have a hard time staging your home and moving out
2-3 months before listing
Have your home inspected. A home inspector will identify the pressing issues in your home that need to be fixed. Factor in the cost of repairs into your budget and make sure to take this into consideration when selling your home.
Repair the home. Consult your agent to find out which home repairs are the most urgent.
1-2 weeks before listing:
Deep clean. Scrub your floors, windows, countertops, and doors. If you need to, hire a professional cleaning service to deep clean hard-to-reach areas.
Stage your home. Hire a professional stager or make an effort to make your home as attractive as possible to potential buyers.
Give it the final touches. Add pillows, warm lighting, and inviting elements like plants to make your home even more appealing.
SHOW YOUR HOME INSPECTION REPORT
People usually think that home inspections are for buyers but they're also a handy seller's tool. It could set you back a few hundred dollars but it'll be more than worth it.
Once buyers learn that you've had the house inspected, they'll be more confident in making an offer. They may also be more willing to pay your asking price rather than negotiate a deep discount.
If you went ahead and hired a home inspector early on, you'll realize that they're very thorough. They check windows, walls, ceilings, floors, and doors. They look into your home's plumbing, heating, cooling, and electrical systems. They peer into your home's foundation, basement, and other structural elements, along with your roof, attic, and visible insulation.
KEEP YOUR HOME CLEAN AND WELL-STAGED
Make sure your home looks its best for showings. Keep it tidy and showroom-ready at all times. If you haven't already done so, depersonalize your home by putting in storage personal photos and out-of-season decor. If you have a porch, garage, and front yard, you will also need to stage these, as well – i.e., trimmed, power-washed, and free from clutter. Not all problems cited in the inspection report should be fixed but address all major issues. If you don't know where to start, consult your Realtor for the best options.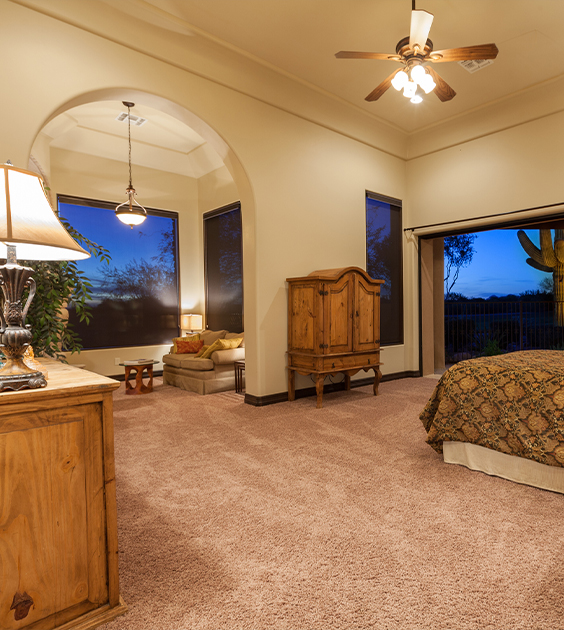 KEEP YOUR HOME CLEAN AND WELL-STAGED
Make sure your home looks its best for showings. Keep it tidy and showroom-ready at all times. If you haven't already done so, depersonalize your home by putting in storage personal photos and out-of-season decor. If you have a porch, garage, and front yard, you will also need to stage these, as well – i.e., trimmed, power-washed, and free from clutter.
DON'T HANG AROUND
Once your home is listed and potential buyers start to arrive, hand over showing duties to your agent. Leave the work to the pros and arrange to be somewhere else. Pets, too, should be out of the premises. Finally, be flexible with your schedule and try to accommodate reasonable buyer requests for showings.
KEEP ON TOP OF NEGOTIATIONS
A good real estate agent will explain the contents of a contract and help you understand the legalese. Before you sign, make sure to pay close attention to the purchase price, closing or escrow date, closing costs, and any special considerations you or the buyer may have. You should also look into the contingency deadlines for the buyer, appraisal financing, and the home inspection, if you haven't had one done. Also, make sure that your real estate agent is in close communication with your buyer.
Don't put off packing for a later date. It'll be easier to move out if you pack the non-essentials early and store them elsewhere. Finally, be sure to remain flexible throughout the selling process, just in case there are any delays.
If you're thinking of buying or selling your home in Almont, CO, there's nothing like a local Realtor like me to help you achieve your real estate goals. Ask the many satisfied clients [link to Testimonials page if any] who will testify to my skills in closing a real estate deal in Almont, CO, and surrounding areas.
For all your real estate needs in Almont, CO, contact me, Jesse Ebner. Call 970-901-2922 or email here for inquiries. I look forward to being with you in every step of your real estate journey.