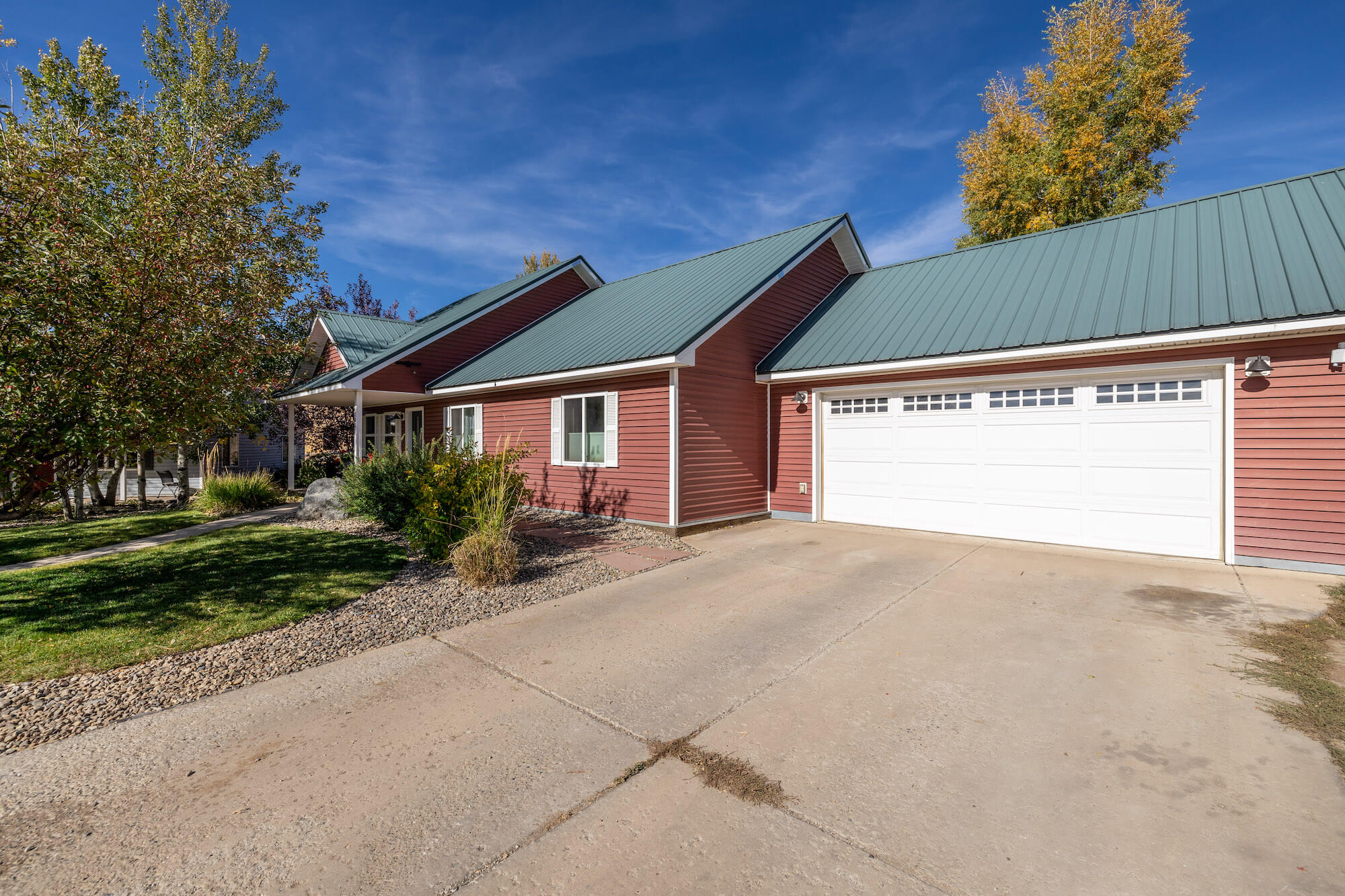 Buying and Selling Gunnison, CO Real Estate
Surrounded by southwest Colorado's natural beauty, Gunnison is a charming city bordering the West Elk Wilderness. Nestled on an altitude of 7,703 feet between the Sawatch Range and the Elk Mountains, the city lies along the Gunnison River and is in the heart of Gunnison National Forest.
---
Table of Contents
---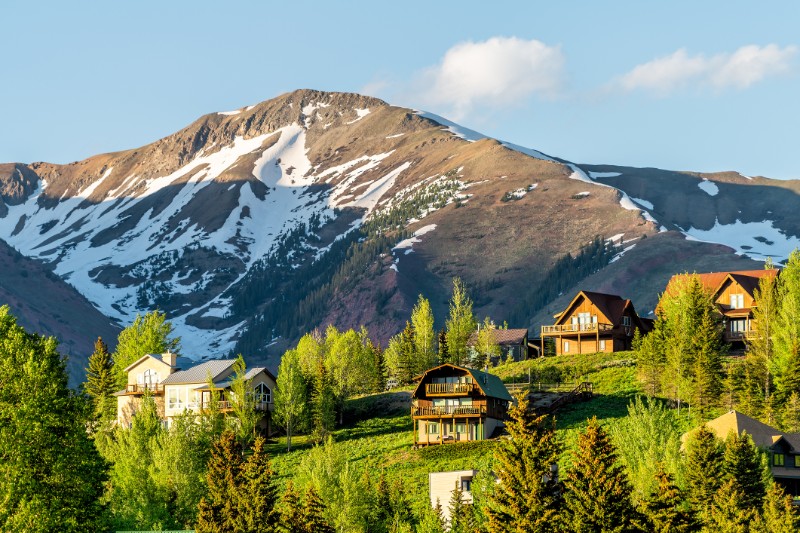 Named after military officer and explorer, John W. Gunnison, the once ranching and mining town, has grown and is now popular for its outdoor recreation opportunities. Whether you're visiting or staying for the long haul, Gunnison, CO brings a wealth of things to do, sights to see and great real estate opportunities to explore.
Life in Gunnison, CO
Gunnison, CO is a captivating blend of historic tradition, suburban ease and city conveniences. Home to the oldest rodeo in the state, Gunnison evokes images of a true western town that has evolved with modern amenities.
While the city carries a small population of 6,900, it offers a dynamic lifestyle. Being a small community, the neighborhood in Gunnison is friendly, with a true sense that almost everyone knows everyone else.
A reliable public transportation system provides locals and visitors easy mobility when going up and down the valley. However, Gunnison is recognized as a biking and pedestrian town.
Offering an enormous amount of outdoor pursuits and outstanding schools, the livability score ranks above average for this thriving community.
Things to do in Gunnison, CO
In proximity to mountains, gorgeous trails, vast acres of ranch, and the sparkling Gunnison River, here's where you really can make the most of the outdoors.
Hiking and Camping
From tame nature walks to challenging treks, Gunnison offers incredible hikes and camping spots. The Black Canyon of the Gunnison National Park with sheer cliff walks and monolithic rock towers has 30 trails from easy hikes to those that would test even very experienced hikers. The Mill-Castle Trail challenges experienced hikers with a steep elevation of almost 7,000 feet and is over 25 miles long. There's Gunnison National Forest, where outdoor enthusiasts can choose from over 50 world-class hiking trails. In Western campus, 750+miles of singletrack trails provide a training ground for the Collegiate Trail Running Team.

If you and your family enjoy camping, there are plenty of camping spots in the region. Whether you choose tent camping, car camping or an RV, take your pick from the popular campgrounds such as Cement Creek, Blue Mesa Reservoir, Gunnison Koa Journey, and Blue Mesa Adventure Pods.
Whitewater Rafting and Kayaking
Experience the extensive mountain rivers and wilderness of whitewater adventures with exhilarating rafting trips. The Gunnison River is a popular whitewater rafting and kayaking destination for families and rafting newbies. The Taylor River offers another opportunity for a thrilling whitewater rafting experience with scenic views.
Fly Fishing
With a bounty of rivers and reservoirs, you can fish to your heart's content. Hit Taylor River, Gunnison River or Blue Mesa Reservoir for catches. Here you'll land some brook, brown, rainbow, and some kokanee salmon.
Boating
With three reservoirs, Curecanti National Recreation Area provides different boating experiences. You can take a boat tour, offered for free by the park service that takes you to the Upper Black Canyon of the Gunnison.
Skiing
During colder months, Gunnison is a winter playground with great skiing areas. If you prefer a local ski away from the crowd, the best choice is Cranor Hill Ski. Crested Butte Mountain Resort is a ski paradise with lodges, restaurants, lodges, ski rentals and top-tier skiing. Enjoy shorter lift lines and skiing lessons in Monarch Mountain, a more affordable ski resort and one of the oldest in Colorado.
Top attractions
Gunnison has an abundance of sightseeing destinations not to be missed.
Gunnison Valley Observatory
2804 Co Rd 38, Gunnison, CO 81230,
Bring the entire family to Gunnison Valley Observatory for an amazing stargazing experience and some fun learning about astronomy. Equipped with a 30-inch reflector telescope, the observatory brings clear astronomical view to its visitors. The observatory offers astronomy talks, public viewings, workshops, and dome tours. There are also movie showings making quite a change from your usual cinema experience.
Gunnison Pioneer Museum
803 E Tomichi Ave, Gunnison, CO 81230
Located at the base of Tenderfoot Mountain, Gunnison Pioneer Museum showcases the cultural history of the early settlers of the Gunnison Valley. The museum is an outdoor gallery with 18 buildings, numerous memorabilia and artifacts on display.
Downtown Gunnison
A fantastic spot to walk around for great restaurants, art galleries, local coffee houses, breweries and unique shops. Local merchants converge in Downtown Gunnison with a vast array of artisan gifts and specialty food on sale.
Hartman Rocks recreation area
Gunnison, CO 81230
One of Gunnison 's best-kept secrets, this 15,000 acre outdoor gem brings in visitors and locals for its wealth of activities. Mountain bikers, dirt bikers, hikers , mountain climbers and outdoor adventurers can have it all with 45 miles of single track trails, 45 miles of roads and 50 designated campsites.
Those looking for a more laid back experience can take in the wildlife, mountains and forests all around Hartman Rocks. In the winter, fat biking and cross-country skiing are top activities in the area.
High Alpine Brewing Co
111 N Main St, Gunnison, CO 81230,
Excellent beers and epic terrain go together at High Alpine Brewing Co. Located in downtown Gunnison, High Alpine Brewing features a huge list of local beers on tap.
The brewery is also known for serving brick-oven pizzas, tasty sandwiches and homemade salad dressings.
Jorgensen Park
Gunnison, CO 81230
An oasis for relaxation, Jorgensen Park has a multitude of recreational facilities like fishing pond, ice skating rink, baseball fields, softball fields and a BMX Trax. Families and friends can enjoy a weekend bonding in multiple picnic areas and gazebos.
Buying homes for sale in Gunnison, CO
With a bounty of natural wonders and its friendly suburban community, Gunnison attracts new residents every year. The town has a diverse population of young professionals, entrepreneurs, designers, artists, students and outdoor enthusiasts.
The median listing price in Gunnison is $595K and the home values in the city have climbed 14.8% over the previous year. Gunnison, Co real estate features listings of single-family homes as well as affordable townhomes and condos.
Single family homes
When buying a single family home in Gunnison, your choices range from charming cabins and enormous estates. Single family homes can offer comfortable 4-5 beds and baths and modern amenities such as state of the art kitchens, wet bar, home gym walk-in closets, laundry room and oversized garage.
The sprawling vistas of the Elk Mountain Range, wildlife, nature trails, tall aspen trees and a waterfront add a beautiful setting and prized views for many single family homes.
Historic single-family homes can be found within the downtown area and golfing communities like Dos Rios. For homebuyers who opt to build their dream homes, Meadow Vista South and Riverwalk Estates are preferred locations.
Townhomes and condos
There are also condos and townhomes available. The great benefit of these types of property is that maintenance and security services are provided by a Homes Owners Association. Condos also often come at a lower cost than single-family homes with buyers able to acquire properties in great locations close to the city's attractions.
Many opt to buy a condo to have a vacation or second home. Vacation homes sales have increased since 2020 according to the National Association of Realtors.
With the rise of vacationers in Gunnison, condos offer the perfect accommodation for those who prefer rental properties than staying in hotels.
If you're looking for a rental property for investment, buying a condo or a townhome in Gunnison can generate lucrative levels of passive income.
Neighborhoods in Gunnison, CO
Choosing a neighborhood is as important as selecting a property. The Western rodeo town consists of various neighborhoods and subdivisions with excellent houses and community amenities.
Antelope Hills
Home to mountain wildlife, the subdivision provides great views of the Palisades, deep rugged canyons and flat desert valley bottoms. Located near Gunnison Whitewater Park, residents can enjoy a weekend of canoeing, rafting and kayaking. Antelope Hills has a landscape that is beautiful in all seasons. During winter, the area is covered with a snowy blanket then during spring and summer it bursts into life with a rich myriad of different natural colors.
Dos Rios
Befitting its name, Dos Rios or 2 rivers, the prime golf property is situated near the convergence of the Gunnison river and Tomichi creek. Cottonwood trees and the rocky outcroppings of Hartman's Rocks surround the area, making Dos Rios one of the most scenic in Gunnison. A golf lover's haven, Dos Rios' superior real estate listing includes single family homes, townhomes, and land with views of the golf course.
Ohio Meadows
A few miles north of Gunnison, CO and west of highway 135, on the way to Crested Butte, Ohio Meadows real estate offers large homesites. These homesites have superb views of the Sawatch range or upvalley towards Carbon Peak and the Anthracites.
Riverwalk Estates
Outside of downtown Gunnison , Riverwalk Estates spans over 100 acres of development. With 43 lots that are more than an acre each and open spaces dotted throughout the neighborhood, your dream home sits among the meadows and serene Cottonwoods. The proximity to Gunnison River makes it easy for residents to enjoy fishing and rafting. You can also bike and hike along the private trails inside the subdivision.
Selling your home in Gunnison, CO
Similar to market trends in other cities in the country, there is a low inventory of homes for sale in Gunnison, CO. This makes Gunnison a seller's market.
The median listing price of a single-family home climbed to $595K with each sq ft costing $307. Gunnison, CO real estate spends on average 26.5 days on the market. Homes which are very desirable can sell after only 9 days on the market and often receive multiple offers with many of those being above the listed price. While this year started off with an increase in mortgage rates, the limited inventory and high demand still favor home sellers in Gunnison.
Here are some tips on how to maximize the market opportunity when selling your home in Gunnison, CO.
Prepare well
Even in a hot market, sellers need the time to fully prepare their homes for marketing. Before listing the property, do a deep clean, pack up personal items and depersonalize the home, freshen it up with a new coat of paint, improve the landscaping and boost its curb appeal. Consider hiring home cleaning services to take some of the more intensive work off your hands and ensure that the results will showcase your property at its best.
Do home inspection
Conducting your own pre-inspection eliminates unnecessary surprises. Knowing the flaws of your house and fixing them prior to listing allows you to enter into negotiations with your stall set and confident about your property's value.
Stage for success
We cannot stress enough how important staging is in attracting buyers. In a recent NAR report, 23% of sellers' agents reported that staged homes had increased the dollar value of offers made by buyers. Staging also decreases the time the property stays on the market, a fact indicated by 22% of sellers' agents. Simply decluttering, removing personal items, creating more space, neutral paints and decor can help buyers envision themselves as the owners of the home, making a bid more likely.
Since most buyers search online, a good professional photographer can do wonders to make your listing stand out online. It's worth investing in the services of professional stagers who'll know how to make your property distinct from the others and more appealing.
Right pricing
Setting the right listing price is an important factor when selling your house in Gunnison. Pricing below market value means leaving money on the table, but if you overprice, your house can linger on the market. This not only slows down your selling journey, it can have a detrimental effect on buyers who'll question why the property has not sold. It can then lead to you wanting to lower prices just to generate more interest and then you can get locked in a difficult cycle.
Utilizing Comparative Market Analysis (CMA) and analyzing market trends are the best ways to find out the market value and competitive pricing. This will be done as a matter of course when you work with a Realtor.
Find the right Realtor
A real estate agent who has a strong local knowledge of Gunnison CO, real estate is an important asset to have when selling your home. They are equipped with information as to the dynamics of the housing market, the home values, comps, and the right timing to sell. You also have a skilled negotiator working on your behalf.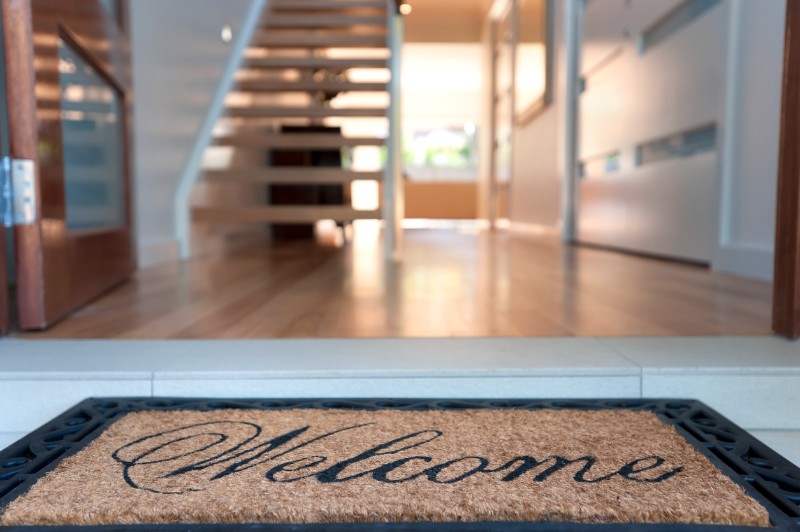 Working with a Realtor gives you the benefit of not having to worry about the complicated paperwork involved in selling a property. An expert Realtor can transform a stressful home selling experience into a smooth and profitable one. While some might consider selling a home by themselves, it's often the case that working with a real estate agent more than pays for itself.
If you're looking to buy or sell Gunnison, CO real estate, I can help. I am a full-time REALTOR® and the Managing Broker/Owner of Signature Properties Ebner & Associates, specializing in residential, land and commercial property sales throughout Gunnison County.
Born and raised in the Spring Creek and Taylor Canyon neighborhood of Gunnison County, my local expertise in Gunnison gives my clients the inside information they need to make their venture successful. I take pride in providing dedication, unmatched customer service. It is my personal goal to see the happiest and most informed clients achieve their real estate goals. Contact me at 970.901.2922 or email me here.
Hit the slopes at nearby Crested Butte and Monarch Mountain, two of Colorado's best locations for skiing. Zoom through fantastic scenery set in the midst of the majestic Colorado Rocky Mountains, on snowy terrain that's absolutely perfect for skiing or snowboarding.

Take a trip to nearby Blue Mesa Lake, and enjoy fishing, boating, camping, and a variety of water sports. The lake is Colorado's largest and has three visitor centers where you can view exhibits and learn more about the history of the area.

Whitewater adventurers can get their adrenaline fixed via the thrilling rapids at some of the fastest flowing rivers in the west. The rivers and streams at Crested Butte, Almont, and Taylor Canyon are ideal locations for a day of rafting, kayaking, or stand-up paddleboarding.

Visit the Gunnison Arts Center, a 12,000square foot community arts facility devoted to developing and exhibiting the works of some of Gunnison's finest visual, literary, and performing artists. The Gunnison Arts Center boasts a 72-seat theater, three gallery exhibit spaces, a gallery shop, classrooms, and other great features.

Gunnison is a big game hunter's dream. The Colorado wilderness serves as the perfect hunting grounds for stalking elk, deer, or smaller game like a wild turkey.
World-class golf courses such as The Club at Crested Butte or the Dos Rios Golf Club are great locations for those looking to enjoy a good, challenging round of golf.

Hikers and mountaineers can have unforgettable adventures exploring the various trails and scaling the tall mountains surrounding Gunnison. Trek through some of the most breathtaking scenery and admire unique rock formations, majestic canyons, and stunning wildflower displays.

Hikers and mountaineers can have unforgettable adventures exploring the various trails and scaling the tall mountains surrounding Gunnison. Trek through some of the most breathtaking scenery and admire unique rock formations, majestic canyons, and stunning wildflower displays.

Looking to grab a bite? Drop by Downtown Gunnison and try out a diverse selection of culinary delights perfect for any palette. There are steakhouses, Italian restaurants, cafés, and fine dining establishments that are great for a night out with friends and family or a romantic dinner.