Buying and Selling
Crested Butte, CO Real Estate
Hands down, Crested Butte, CO offers all of the best of the skiing lifestyle. That's why it's one of the most sought-after residential areas for skiers, snowboarders, and those who simply want to enjoy a beautiful mountain view. Whether you're shopping for or selling off a home in the area, it helps to know what makes Crested Butte, CO a great place to live in.
AVERAGE HOME PRICE PER SQUARE FEET
WELCOME TO
CRESTED BUTTE, CO!
The town of Mt. Crested Butte is nestled high in the Rocky Mountains, specifically in the Elk Mountain Range. It's situated just 28 miles north of Gunnison and 24 miles southwest of Aspen, Crested Butte's popular neighbor.
Despite the proximity, the difference in vibe between these two Colorado ski cities is worlds apart. The atmosphere in Crested Butte is more grounded, more down-to-earth, and more "real." For any home buyer, Crested Butte is the place to take things nice and slow and enjoy life's simple pleasures. Buyers will find Crested Butte real estate ideal, whether they plan to establish roots on a permanent basis or are looking for their own vacation hideaway.
About Crested Butte's ski area
Perhaps the most visually striking of any Colorado ski resort, Crested Butte boasts a unique butte-shaped peak. A butte is a towering rock formation, flat on top with steep sides. Featuring a modest base-to-summit vertical drop of 2,775 feet, the majority of Crested Butte's ski slopes are definitely not for any beginning skier or snowboarder (although there are dedicated sections for newbies).
The mountain's upper sections are steep and rocky, filled with challenging bowls, chutes, glades, and cliff jumps. The difficulty of navigating the terrain is why the location is the preferred site for many extreme skiing events.
The base area is home to hundreds of restaurants and shops open throughout the year, even when the slopes close in summer. During the tourist season, Crested Butte is less crowded compared to Colorado's more popular ski towns because the surrounding land isn't as developed. This idyllic landscape is one of Crested Butte's biggest draws.
As for the powder in Crested Butte, the resort receives an average of 234 inches of snow per season. Dubbed the Nordic Capital of Colorado, the Nordic Center showcases up to 34 miles of meticulously groomed Nordic track and more than 62 miles of well-maintained ski trails.
Here are other facts and figures about Crested Butte:
I.

Overview of Crested Butte

II.

Things to Consider When Moving to Crested Butte, Colorado

III.

3 Tips for Home Sellers

IV.

Why You Need a Real Estate Professional When Buying or Selling Crested Butte, CO Real Estate

V.

My Credentials
Elevation
- Summit: 12,162 feet
- Base: 9,375 feet
Skiing Difficulty
- Beginner: 18%
- Intermediate: 29%
- Advanced: 21%
- Expert: 32%
Longest Trail
- Peak to Treasury: 2.6 miles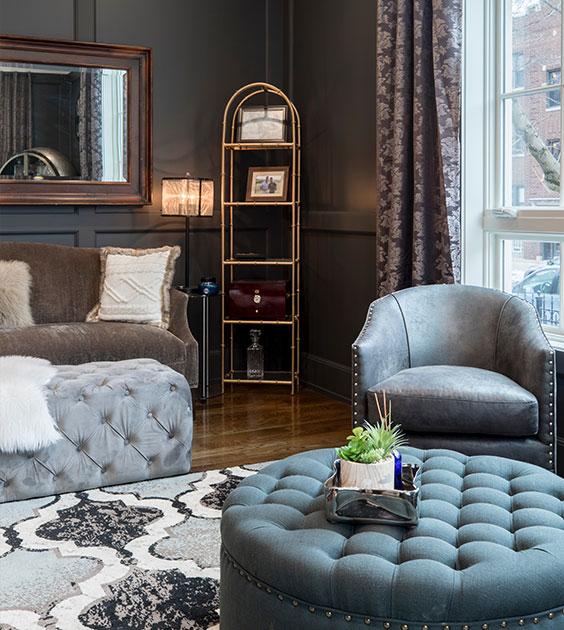 Economy and population
Crested Butte, CO's job market increased by 4.6% in 2021. Job growth in the next decade is expected at 57.7%, according to BestPlaces.net. That's almost 25 points higher than the anticipated national average of 33.5%.
As of 2020, Crested Butte had a total population of just 1,819 people, with a median age of 34. The median household income is $70,644, with a median individual income of $36,695. On Niche.com, the town had an overall grade of B+ and scored high on family friendliness, commute and nightlife, health and fitness, and public schools, among others.
Economy and population
Over two million acres of national forest surround Crested Butte. Although the land is under the care of the US National Forest Service, outdoor enthusiasts are still permitted to partake in many fun snow activities like skiing, hiking, snowboarding, snowshoeing, and horseback riding, among others. Visitors and newcomers will be captivated by this ski town's laid-back vibe, legendary trails, and breathtaking backcountry.
Those looking for the usual urban trappings are advised to look elsewhere. Residents have made a deliberate effort to keep things homegrown, opting to support locally-owned businesses instead of allowing national brands to set up shop.
It's easy to get around Crested Butte on foot. Restaurants, the school, grocery stores, and other amenities are short distances away. Again, the proximity of establishments to one another is intentional. Residents would rather walk or ride their bikes to grab breakfast, run errands, or attend special events.
Need to go downtown? A free shuttle runs every 15 minutes or so from the ski area base to the town proper. Condo loop buses also service the area, allowing people to catch the connecting bus to the town proper. Aside from these, a scheduled bus system managed by the Rural Transportation Authority takes Crested Butte passengers to and from next-door Gunnison, with several stops along the way.
Homes for sale in Crested Butte, CO
The Crested Butte real estate market offers a wide range of properties, from standard single-family homes to luxury estates, from condos to ski-in, ski-out dwellings. Most of the homes are only a short distance away from the ski area and hiking and biking trails. The easy access to these outdoor activities is what many residents and visitors love about Crested Butte, CO.
Although fewer Crested Butte homes were sold in 2021 than in 2020 (83 and 109, respectively), volume in dollars was up by around 10%. Supply is also lower than previous levels as demand grows. Therefore, there's no better time than now to invest in Crested Butte real estate.
For those interested in snapping up a piece of Crested Butte real estate, the median list price of homes is $1.3 million as of January 2022. There is also available land for those who wish to build from the ground up. Look, too, to condominiums if you want something that requires less upkeep.
THINGS TO CONSIDER WHEN MOVING
TO CRESTED BUTTE, COLORADO
If you're seriously considering moving to Crested Butte, below are some of the need-to-know basics to ensure a smooth transition when you arrive.
Choose a community to live in
Known as the "Last Great Colorado Ski Town," Crested Butte and its communities offer something you won't find in any other ski destination.
Here are snapshots of the neighborhoods that make up Crested Butte, CO:
TOWN OF CRESTED BUTTE
Crested Butte's downtown area exudes an Old-World charm, courtesy of the many historic buildings that line its main streets, especially Elk Avenue – the hub of commerce in Crested Butte. The half-mile stretch houses plenty of options for dining, shopping, night-outs, entertainment, and the arts.
TOWN OF MT. CRESTED BUTTE
Not to be confused with the town of Crested Butte, the town of Mt. Crested Butte is found 9,375 feet up in the Rocky Mountains – three miles north of its lowland-situated namesake. This elevated town is where you'll find the Crested Butte Mountain Resort ski area, along with a fine selection of restaurants and outdoor shops that cater to guests and the community during winter and summer.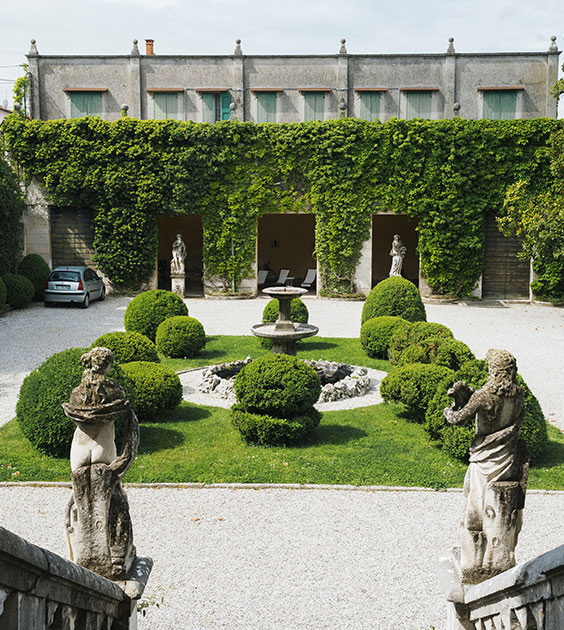 SKYLAND
Two miles south of the town of Crested Butte lies Skyland, a posh residential golf community that circles the Club at Crested Butte, an 18-hole championship mountain golf course designed by world-renowned course architect Robert Trent Jones II. As one of Crested Butte's more recent communities, Skyland houses a number of subdivisions including Rivergreen, Silver Sage, Lakeside, and Whetstone Vista. The homes here are a blend of contemporary and traditional styles, providing all the facilities and amenities that golf communities are known for while allowing residents to enjoy the site's true mountain setting.
CRESTED BUTTE SOUTH
One of the more affordable residential areas in the upper valley, Crested Butte South is a subdivision in the Gunnison Valley that covers 460 acres, with more than 30 acres reserved for parks. Right smack in the middle of this open space is Red Mountain Park, which hosts multiple facilities including a softball field, basketball court, tennis court, playground, picnic spot, skating pond, hockey rink, and more. These amenities are accompanied by a mini commercial zone, complete with a restaurant, a general merchandise shop, a coffee shop, and home improvement stores.
BRUSH CREEK.
The residential properties in the Brush Creek area are well-suited for home buyers who prefer mountain life. With its easy access to the Gunnison National Forest, Brush Creek homes are great for those who go on frequent mountain biking and hiking excursions. Some of the subdivisions in this area, such as Larkspur, Buckhorn Ranch, and Butte Pastures, offer a relatively affordable mix of new construction and large mountain homes.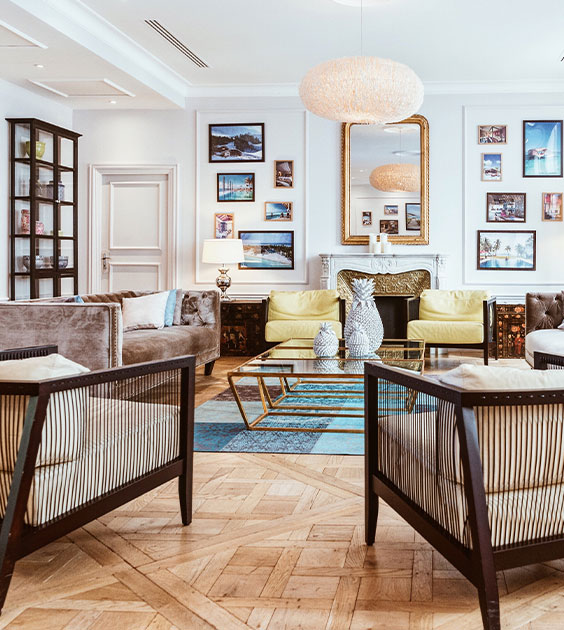 Make the move
Before you shop for a home in Crested Butte, CO, make sure to complete the required paperwork. First and foremost, collate your financial documents. You'll want to ensure that bank accounts, tax returns, credit card reports, and other financial statements are in order.
Here are some of the other considerations that you need to attend to once you arrive.
OPEN A LOCAL BANK ACCOUNT
which can save you a ton in fees. You may need a local bank if you plan to cash checks, deposit money, or use an ATM card.
CONTACT THE LOCAL UTILITIES.
Aside from electricity, water, natural gas, and garbage disposal, you may want to hook your home up to the internet, phone lines, TV, and home security. The Crested Butte Chamber of Commerce website provides contact information on the utility companies you may need to contact to get your home up and running.
GET YOUR OWN P.O. BOX.
The Crested Butte Post Office will not deliver your mail to your door so you'll have to visit the post office on Elk Avenue and request a P.O. box. It's important to note that you also won't be able to apply for a bank account and utilities unless you already have an active P.O. box.
3 ESSENTIAL
tips for home sellers
When it comes to selling your Crested Butte mountain home or condo, your goal will be to sell your property for the most money in the shortest possible time, and with the least amount of problems.
Here are tips on how you can hit these three home-selling goals.
Make sure you're ready to sell
Perhaps the most important indication that you're ready to sell is that you have enough equity in your home. The bigger your equity, the better. Other signs that you're ready to sell include a solid credit score and a budget to pay off expenses related to moving to a new house (down payment, movers, inspections, appraisals, etc.).
Time your sale
Many Crested Butte real estate properties can be difficult to reach in the fall and winter due to weather conditions that make the roads difficult to travel. Depending on the area in Crested Butte where your property is located, it may be best for you to sell when the weather is warm and the roads are clear. You can also set up a virtual tour of your home to encourage potential buyers to contact your agent and schedule an in-person visit.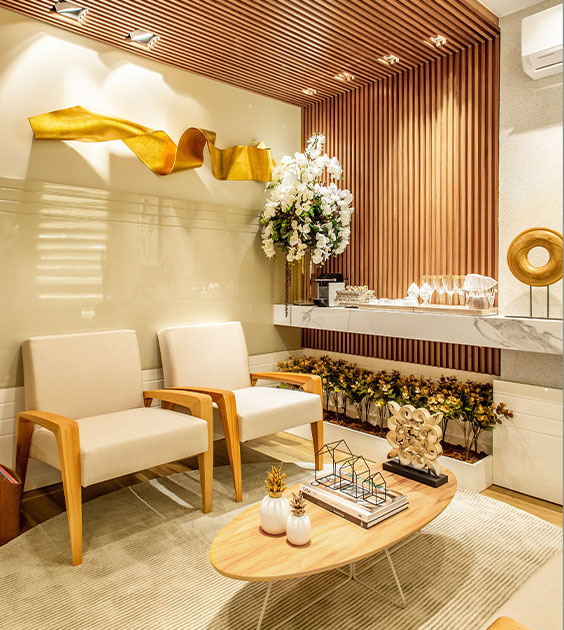 Highlight the surroundings
The breathtaking mountain view is easily one of the biggest selling points of Crested Butte real estate. Play up the view around your house to impress interested buyers and increase your chances of selling fast and for good money.
WHY YOU NEED A REAL ESTATE PROFESSIONAL to
BUY OR SELL CRESTED BUTTE, CO REAL ESTATE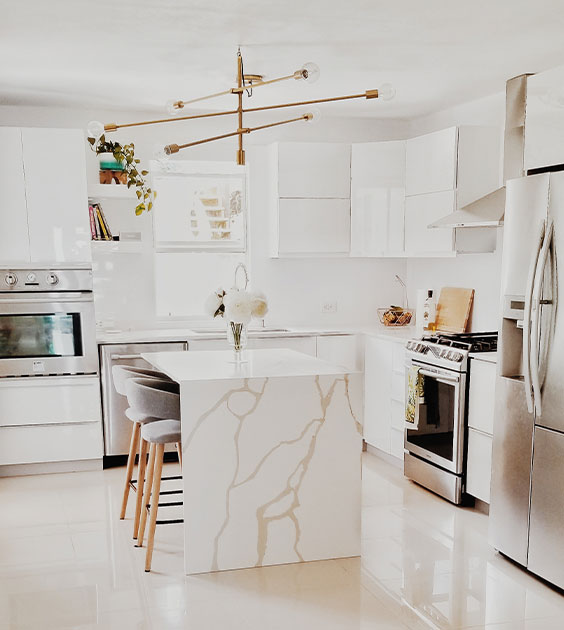 Thanks to technology, there are so many tools readily available for home buyers and sellers to make real estate transactions easier than ever. However, there's nothing like hiring a local real estate agent to do the job for you. They have the expertise, marketing know-how, and negotiating skills to fast-track the process and ease the pressures that come with buying or selling a home.
Here are details of why you should work with real estate professionals:
Real estate professionals have access to a wider market
The best Crested Butte real estate agents have an established network that they can tap. For instance, if you want to sell your home, an agent may already be in contact with a buyer looking for a property just like yours. In this case, you could cut down the number of times you'd have to show your home to potential buyers. That could mean a lot of time and money saved on your part.
Agents also have access to multiple listing service (MLS) and property search websites. By working with a well-connected agent, you also gain access to these listings, thereby providing you with more options as a home buyer or seller.
Needless to say, a real estate agent can save you from a world of inconvenience. That alone can be worth the price of working with a good agent.
You'll have an expert negotiating on your behalf
Negotiations between buyer and seller can get stressful for all parties involved. If you're selling, you could end up leaving money on the table if you don't have a full picture of current market trends. If you're buying, you could lose out on the property you're eyeing because of an ill-conceived offer or bid. An agent can represent you in tough transactions and prevent negotiations from becoming too tense or personal. Trust in your agent's expertise to achieve a win-win outcome for everyone.
A real estate professional has a keen and objective eye
It's hard to stay objective about the home you're selling. You may overestimate the worth of your property because you're putting a price on your good memories. Having a real estate agent who can look at situations objectively and advise you professionally can help keep you from getting too emotionally involved. That way, you can make the best decisions moving forward.
An agent can also keep you from making costly mistakes as their experience and training equip them with plenty of in-depth industry knowledge. Working always in your best interest, an agent can ensure your protection and safety in every step of the way.
WHY WORK WITH JESSE EBNER WHEN BUYING or
SELLING CRESTED BUTTE, CO REAL ESTATE
My name is Jesse Ebner and I want to be your real estate agent in Crested Butte, CO. Whether you intend to buy or sell Crested Butte real estate, you can count on my experience and work ethic to deliver for you a stress-free real estate transaction.
Clients have been impressed by the results of working with me. Allow me to share with you their reviews:
We bought and sold a lot of homes over the years. Jesse Ebner is the best Realtor that we've dealt with – very responsive, very professional, and a joy to be around.
- Tracy Boyer
We purchased and later sold our cabin in Almont – both the sale and acquisition of our property were expertly handled by Jesse. She walked us through the lending process and went above and beyond every step of the way. Few people know the Crested Butte area like her....
- Sheri Browne Danielson
Find out for yourself about the excellent service I provide clients, whether you're a Colorado Butte, CO home buyer or seller.
My credentials
Aside from being a licensed Realtor, I am also the Managing Broker/Owner of Signature Properties Ebner & Associates. I handle residential, land, and commercial real estate in and around Crested Butte.
Born and raised in Gunnison County, CO, I have extensive knowledge of the ski town that has been my home all these years. If you have questions about Crested Butte, CO real estate, I am here to provide answers and solutions. I create lasting relationships with clients, and my goal is to become the only Crested Butte real estate agent you can rely on.
If you're buying or selling Crested Butte, CO real estate, call me at 970-901-2922 or email me here for inquiries. I look forward to guiding you in your real estate journey.