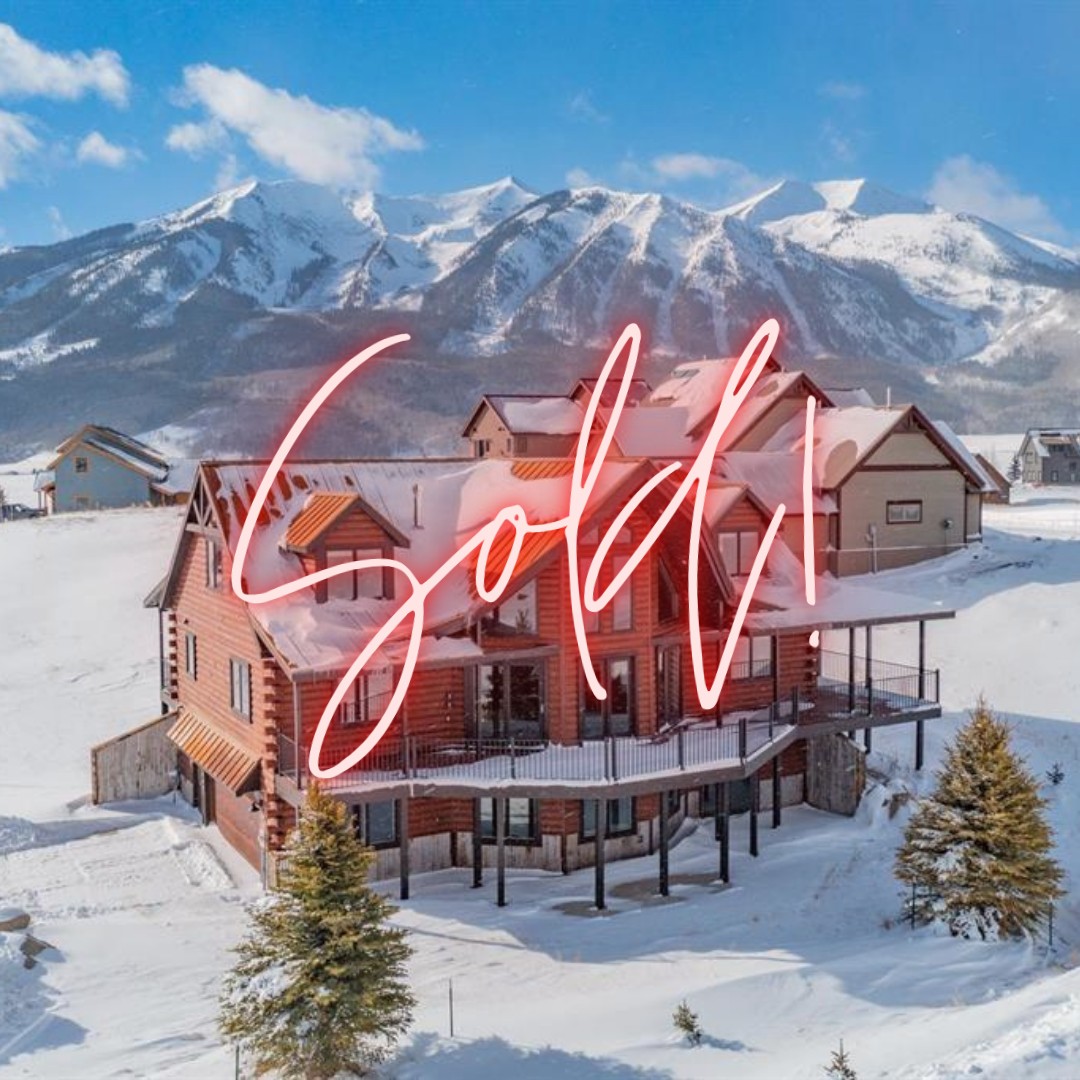 The prospect of living in the mountains is an appealing one for many. Simply visiting a mountain town is enough for some to seriously contemplate making the major move, and it's easy to see why.
Imagine waking up every day to breathtaking views of mountains and fields, and being able to access nearby trails, lakes, and waterfalls on a whim. And of course, there's the promise of a more peaceful life and a sense of privacy you just can't get from city living.
There are many mountain communities throughout the country that can vie to become your next home, but one place in particular towers over all of them: Crested Butte in Colorado.
Welcome to Colorado's Last Great Ski Town!
With nicknames like "Colorado's Last Great Ski Town," "The Gateway to the Elk Mountains," and "the Wildflower Capital of Colorado," it comes as a surprise that such a small town like Crested Butte in north-central Gunnison County, CO offers such big attractions and activities. But then again, Crested Butte is rich in history and natural beauty.
Back when the area was the summer getaway of the Ute people and eventually a mining town, geologist Ferdinand V. Hayden was surveying the Elk Mountains in 1873 when described the peaks he saw as "crested buttes." The name stuck and the peaks he gazed at are now known as Crested Butte Mountain and Gothic Mountain.
As a supply camp for hard rock mining, Crested Butte turned the coal and silver it unearthed into key industries over time. When coal mining waned, the town turned to ranching while continuing to serve as a supply camp. However, the town continued to shrink and was revived only in the 1960s when a ski area was established on Crested Butte Mountain.
Skiing had been an activity in the area since the 1890s, but the 1960s ushered in the popularity of free skiing and subsequently cemented the reputation of Crested Butte as one of Colorado's best ski towns. Unlike typical ski destinations, Crested Butte has an unhurried pace and a small-town feel. The town is just as delightful during the warmer seasons, drawing tourists for its stunning aspen groves and abundance of wildflowers.
That perennial charm is one of the reasons Crested Butte has been attracting new residents. From outdoor activities to quality of life to the strong sense of community, Crested Butte ticks all the boxes. It also acquired the nickname "Surf Town in The Mountains" because of its laidback and slightly quirky vibe.
Read an in-depth look at Crested Butte, CO and view featured properties for sale
Crested Butte, CO houses for sale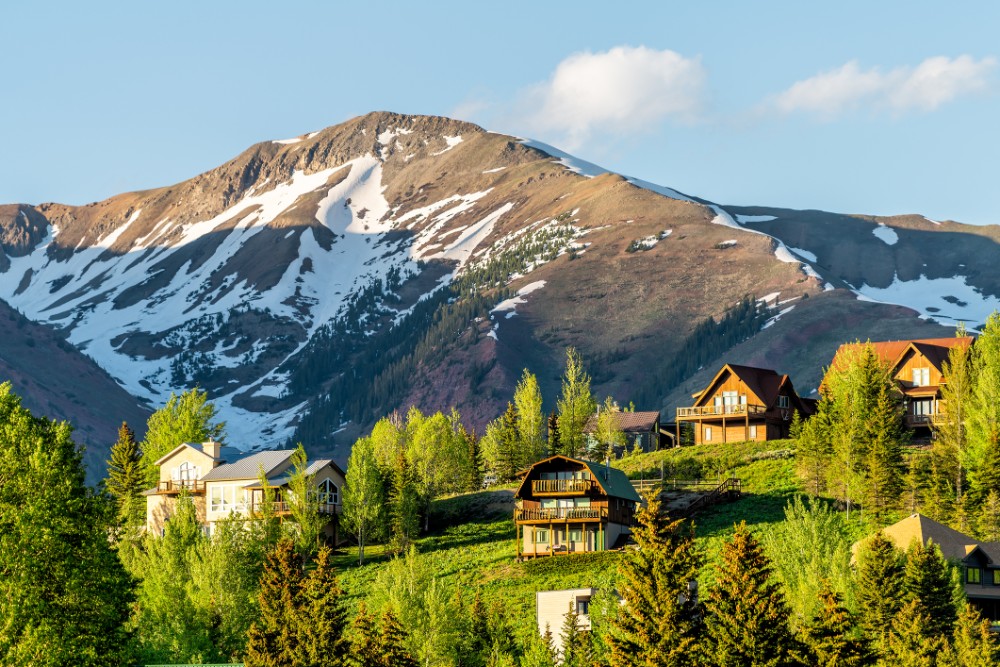 Living in Crested Butte puts you close to nature and all the exciting activities available in town. The best part of being close to the action is the option to retreat to your own mountain home where you can take in the scenery in private. Those who are searching for Crested Butte houses for sale will find that there are numerous types of properties available that suit their preferences.
Single-family homes are popular, giving the town a suburban feel, and you will find a number of homes that offer more square footage and resemble mountain lodges, perfect for the setting. Their furnishings, however, are a stark contrast to their rustic appearance, offering modern conveniences and a stylish, contemporary look. The most sought-after properties offer private access to Slate River as well as unobstructed views of Mount Crested Butte.
If you're looking to downsize, there are condos located in the heart of the town's ski base. The area puts you within walking distance of the chairlifts and the slopes, or you can even choose from ski in/ski out condos. Such properties are located in residential buildings that offer a plethora of amenities, from underground heated garages, pools, fitness gyms, and a selection of restaurants and shops. Once ski season is over, you can still enjoy activities in the area, such as mountain biking and hiking.
If you want a custom home, expansive lots are also available in private communities. Building your own mountain home gives you the freedom to design your ideal home. And community guidelines make sure houses adhere to construction standards so that you and your neighbors can help preserve the open, spacious views for one another.
While there's a range of Crested Butte houses for sale and lots available to you, remember that there are a few things to keep in mind before you make your move. Purchasing a mountain home can be a dream come true, but as with moving to any other location, you have to be sure that it is indeed the perfect fit for you.
View new listings near Crested Butte, CO
A guide to buying mountain properties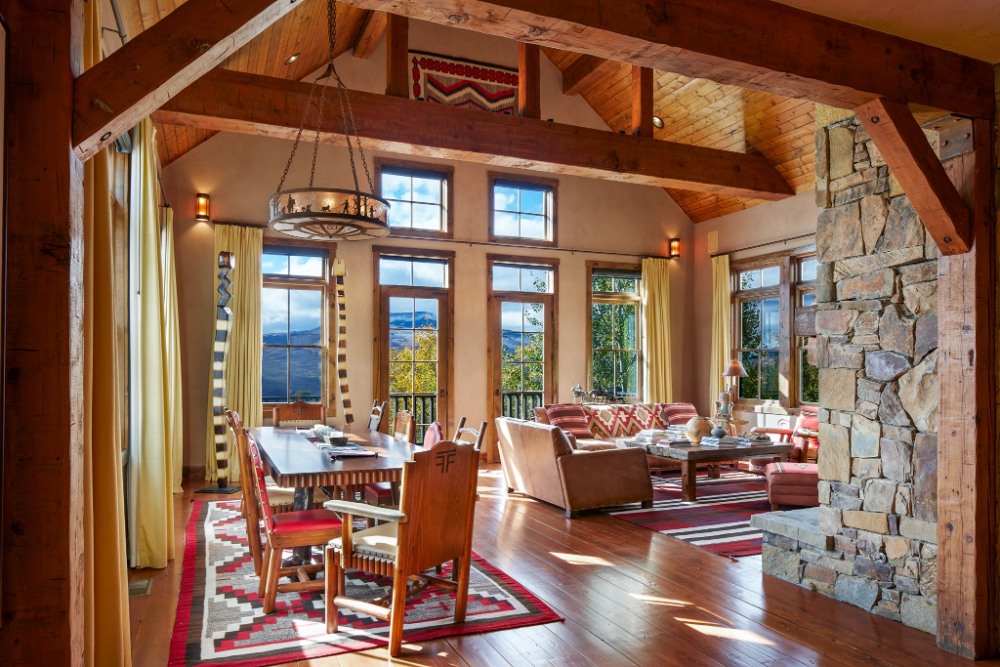 The search for a mountain property can be exciting, especially when you're in the thick of browsing featured Crested Butte houses for sale. You'll find many of them desirable with all the features that you're looking for.
As in the usual home buying process, it's important to manage your expectations. When you encounter speed bumps along the way, like having your offer rejected, don't let that dampen your enthusiasm. One way to help you get through such snags is to have a trusted Crested Butte Realtor by your side. They will help you navigate obstacles and come up with solutions.
Know, too, that there are aspects to mountain properties that differ from those of other types of homes, and that mountain living itself is vastly different from the place you currently call home.
Things to consider when buying mountain property
Indeed, owning your own home in the mountains is a thrilling prospect. But be prepared for what lies ahead. This is not meant to discourage you from making the move. Rather, it's meant to show you the reality of being a homeowner in the mountains and to make sure that you're in for the long haul. The biggest mistake you can make is to assume that living in the mountains is as easy as moving to a regular suburb or a downtown condo.
Ultimately, knowing what to expect makes you a smarter homeowner, avoids unpleasant surprises, and ensures that you will fully enjoy your mountain retreat.
Learn to live a simpler lif

Living in the mountains may put some of the amenities you're used to a little out of your reach. Local health facilities may not be equipped for every emergency and condition. Should you choose a particularly secluded property, medical emergencies might not be addressed swiftly. Instead of shopping frequently for food and basic needs, you may need to plan a more substantial haul especially if you have to drive farther away to get to the bigger supermarkets You will have to schedule your grocery trips and make sure that you get everything you need in one trip to save on costs and fuel.

Be prepared for area-specific situations

If you want to get from A to B, your commute will be a lot longer than usual if you live in the mountains, not to mention the added fuel costs. Remember, too, that road conditions may change with the seasons. Before moving into your mountain home, make sure you, your home, and your family are fully prepared for emergency situations.

Co-exist with the wildlife

If you've lived in or near the city most of your life, it can be amazing to see wildlife right outside your door. While they're certainly a sight to behold, you have to make adjustments to their presence. For example, you should remember to keep your trash cans covered or kept indoors to avoid attracting bears. If you want to put up a garden, you'll need to take extra steps to protect it from rabbits and deer. You should also be aware of certain animals in the area, such as mountain lions, so you, your kids, and your pets can remain safe. Also, remember to drive carefully; deer or any other animal could suddenly dart out from the side of the road.

Learn about local property taxes, insurance, and zoning law

Not all mountain communities are alike, which is why property taxes will vary. In many cases, the price per acre will be lower, but there could be other costs that could bump up your overall taxes. Find out the cost of homeowners' insurance in your area. In some cases, you might have to pay a higher premium, depending on the assessed vulnerability of your area. While damage due to snow is often covered by home insurance, fire isn't. So consider taking out a separate fire insurance depending on where you live.

Also, living in the mountains may make you feel that you're free to do anything you want, but you have to abide by local zoning laws. Make sure you can put up a backyard apiary or if you set up your own business from your home.

Location matters

We're not just talking about whether your potential new home is close to the trails, shops, and restaurants. You have to find out if the area is prone to landslides and flooding, among other disasters. You may have found a good deal on a property, but you'll pay higher costs in the future should disaster strike.

Have the property inspecte

The property may have experienced a bit more weathering than you can observe at first glance, what with the changing temperatures, high winds, and extreme weather. Getting your house inspected will determine if it's still in good condition or if you'll be looking at major repairs sooner rather than later. You will also want to have your septic system inspected to see if it's well maintained.
With all these in mind, you next need to know what types of repairs and maintenance work to expect on your mountain property. It's never too soon to get ready.
The seasonal maintenance of your mountain home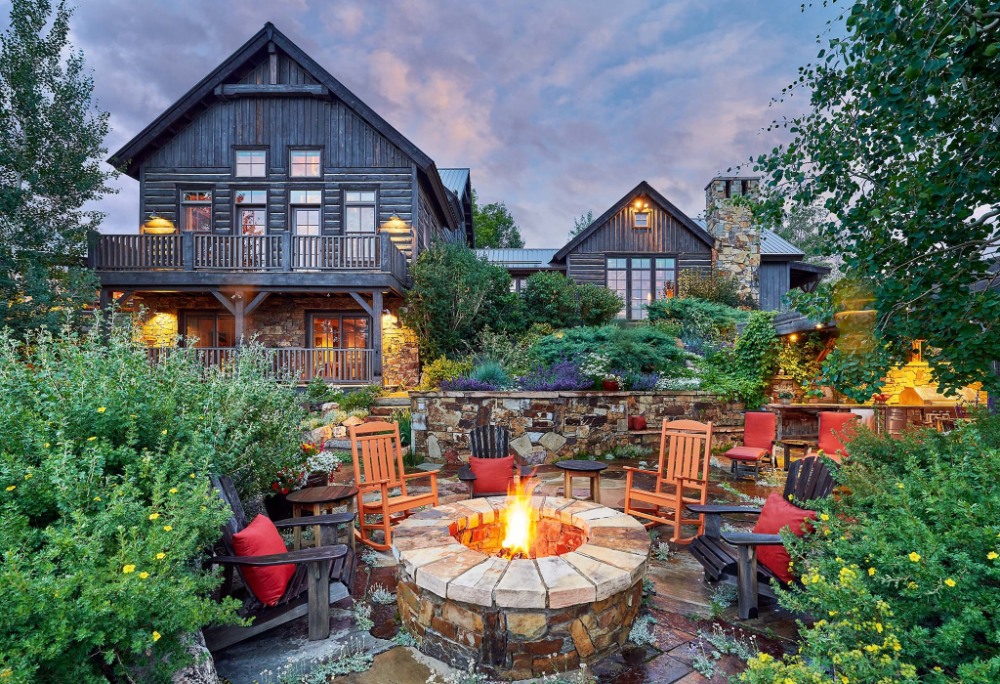 As with anything you own, preventive maintenance is always better than waiting for something in your mountain home to break down. It can be daunting to tackle all the tasks at once, which is why you can opt to have a checklist for maintenance projects you should do every season. Here are just a few seasonal maintenance tasks to undertake.
Spring
You'll want to check how your house held up during a particularly long winter. Powerwash the exterior of your home to remove mold and mildew, and have your roof inspected to make sure that it's still in good condition. Have your gutters checked as well to see if they took any damage from thawing and freezing.
Summer
Welcome the warmer weather by cleaning your windows, having your porch and deck treated, doing a bit of landscaping, and hiring a pest control service to ward off any termites that may damage wood as well as prevent insects from inhabiting your house.
Fall
Get your home ready for colder temperatures by making sure that your fireplace and water heater are functioning properly. It goes without saying that you also have to rake leaves regularly at this time.
Winter
The priority during this season is to keep your mountain home as warm and as safe as possible in anticipation of things like snowstorms. Find and seal off any areas with drafts, and make sure that your exposed pipes are insulated. Shovel snow regularly to keep your walkways and driveway clear. You should also clear any debris on your roof and remove large old trees, which may fall on your home in event of a storm.
Living in a mountain home does have many perks, but for you to truly appreciate the beauty of the area and enjoy the local lifestyle, you need to put in the work to create a safe, sturdy home for you and your family.
And everything begins by finding a real estate professional that will be at your side throughout your home buying journey.
Working with the right real estate professionals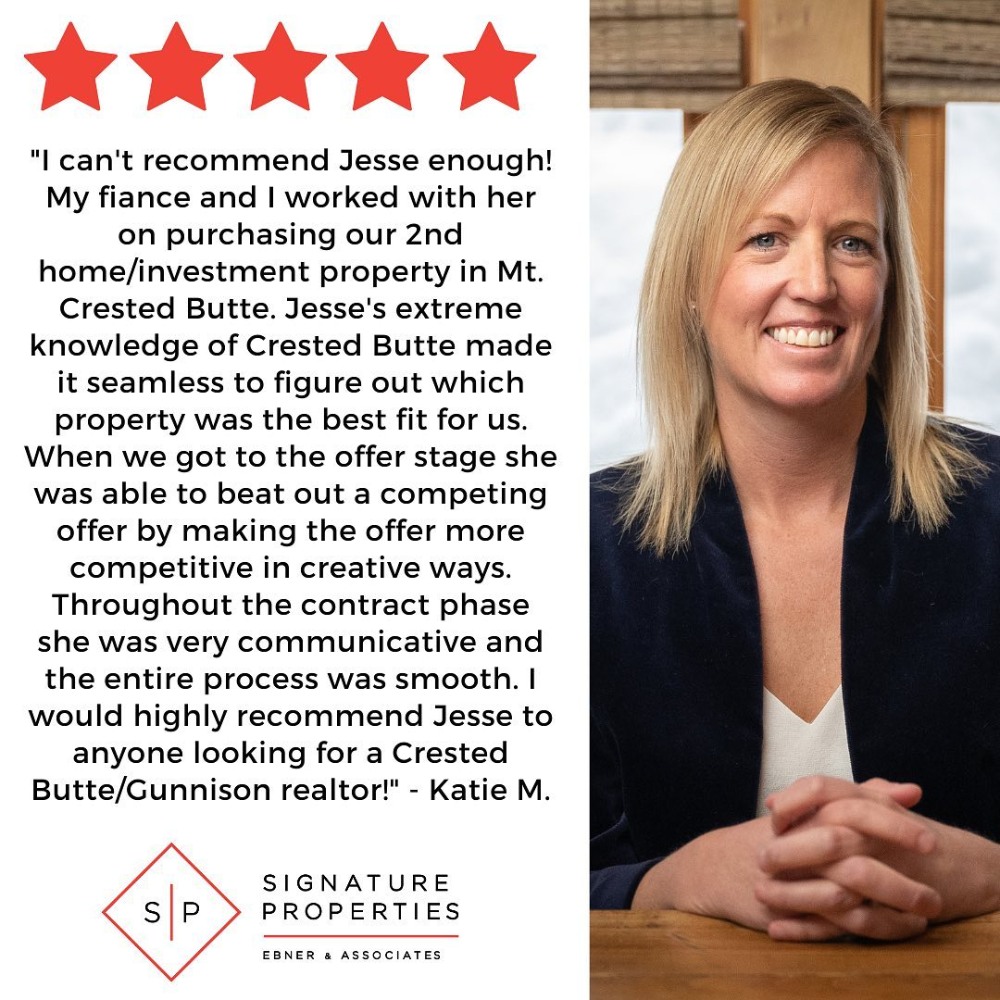 An experienced real estate professional who is knowledgeable in the local real estate market as well as highly familiar with the community will make it a lot easier for you to find the right property. These pros will let you in on inside information about the town even before you move in. Working with an expert eliminates guesswork and uncertainty.
Crested Butte Realtor Jesse Ebner's approach is to build strong relationships with each client and provide them with information on the latest trends in real estate. What distinguishes her is her ability to identify quality properties, refining and creating a more targeted database of Crested Butte homes. But beyond simply curating a list of homes, what Jesse does best is making her clients feel supported, with their needs and budget taken into careful consideration.
When you're ready to look at Crested Butte houses for sale, get in touch with Jesse Ebner at Signature Properties Ebner & Associates. Call 970.901.2922 or contact Jesse here.