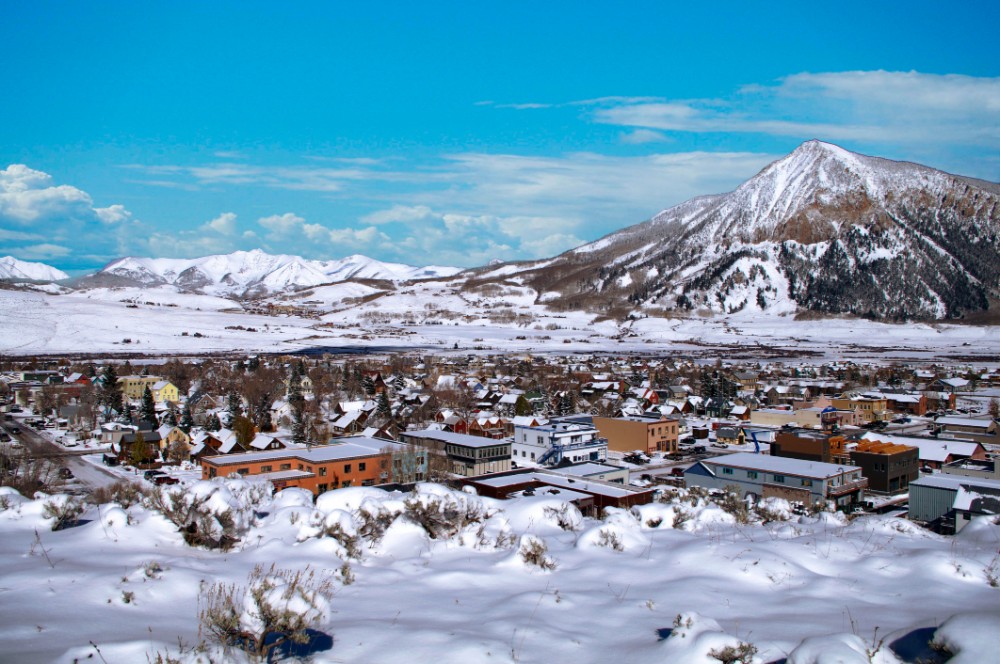 Crested Butte is a historic mining town that not only attracts a number of tourists, it's also attracting people looking to settle in the area permanently. With fantastic scenery in an elevated environment, great outdoor activities, and a community that's as welcoming as any, Crested Butte offers something different that many locations just can't match. If you're looking for homes for sale in Colorado, Crested Butte might be the perfect location for you.
Crested Butte: An Overview
Nestled right in the middle of Colorado's Elk Mountains in Gunnison County, Crested Butte can trace its history to the 1870s, when it was founded as a coal mining town.
Roughly 82 years after the first coal mines in the area opened, however, Crested Butte would experience a sharp downturn in coal production, leading the town to turn to another source of income: tourism.
Today, Crested Butte is a community of around 1,335 residents, all of whom get to enjoy the municipality's plethora of activities and events throughout the year. "The Last Great Colorado Ski Town," Crested Butte has world-class skiing and mountain bike trails, exquisite views of an unspoiled landscape, gorgeous resorts, and a vibrant and historic downtown area.
Things to know about Crested Butte
The Land – Crested Butte is perched 8,885 feet above sea level, one of the highest elevations in the United States. Depending on your location and the season, you can either take a road trip to Crested Butte or book a flight to Gunnison-Crested Butte Regional Airport.
The Climate – Given its alpine location, cold temperatures are to be expected in Crested Butte, especially during wintertime. Temperatures during this period typically dip to 6°F, making it perfect for skiing, snowboarding, dog sledding, snowshoeing, and similar activities.
That said, this lovely mountain town also has its share of warm weather, particularly from late June to early August. During this period, Crested Butte enjoys temperatures in the 60°F range, perfect for activities like hiking, biking, fishing, horseback riding, and camping.
What is life like at Crested Butte?
Unlike other resort towns that can be very loud and busy, Crested Butte is a quiet town with a very charming and laid-back feel to it. This makes Crested Butte especially attractive to people who are looking to live somewhere that's far removed from the hustle and bustle of city life.
However, don't let its quiet and unassuming character fool you; adventure and excitement are both deeply ingrained in the fabric of Crested Butte, with its residents always ready to welcome newcomers and visitors to the best ski slopes and trails in the area. There is a strong sense of warmth and community and the locals of Crested Butte take great pleasure in sharing what's great about their community.
Another thing that makes Crested Butte attractive to prospective residents—especially families with school-age children—is its selection of top-performing public schools. These include Crested Butte Community School, a highly rated public K-12 school under the Gunnison Watershed School District which currently ranks in the top 60 in the state.
What are the activities that Crested Butte offers?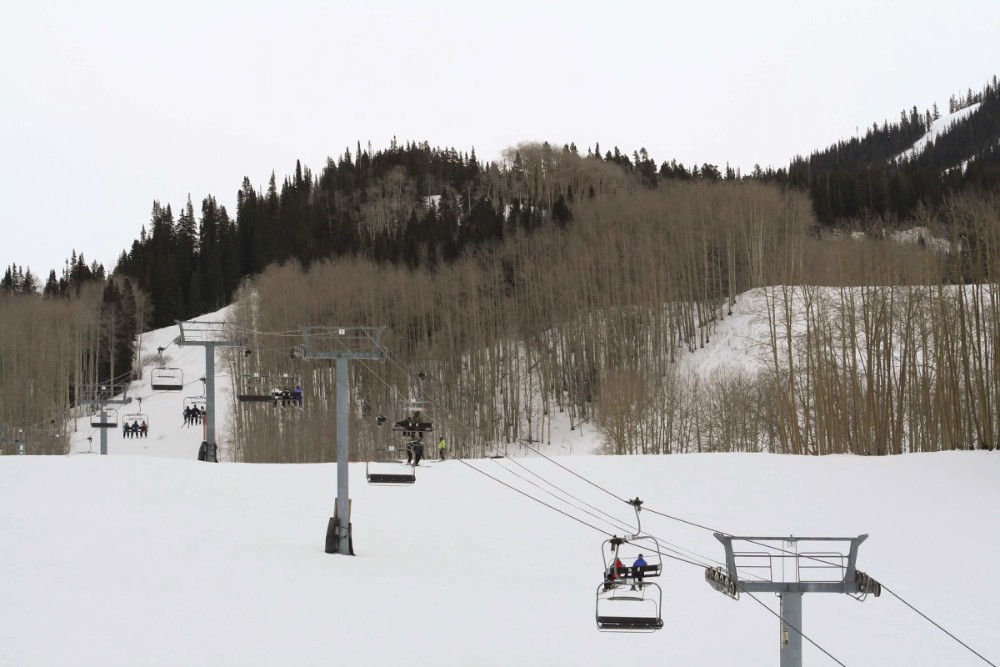 There is no shortage of things to do in Crested Butte, with the town brimming with activities and events.
Here are some of the things you can do in this lovely alpine city:
Enjoy amazing food and drink

No matter what your dining preferences may be, you will enjoy living in Crested Butte. The resort town is home to an exceptional dining scene. Here are some of the top restaurants and bars you can visit in the area:

Sunflower – Formerly known as the Sunflower Communal Kitchen, this Crested Butte favorite is famous for its farm-to-table philosophy. Located on Elk Avenue, Sunflower sources its ingredients from local farmers and suppliers and changes its menu of simple, clean, handcrafted food in accordance with the seasons. Standouts from their menu include pea and ricotta ravioli, pan-seared wild salmon, and white chocolate bread pudding.
The Slogar Bar & Restaurant– Now in its 46th year, The Slogar has built a stellar reputation for serving the best fried chicken dinners on this side of the Rockies. Housed in a historic building dating back to 1882, The Slogar serves its food family-style, making it perfect for large groups.
Public House – Located on Elk Avenue, Public House is famous for its impressive menu that features local food and drink. Specialties in this gastropub include Elk meatloaf, eggplant parmesan, and Cajun shrimp, all of which pair well with their wide selection of beers, wine, and cocktails. The main watering hole at Crested Butte, Public House also regularly hosts live music events, making it one of the town's must-visit destinations.

Enjoy the great outdoors

Crested Butte is surrounded by well over 2 million acres of pristine national forest. Take advantage of this by exploring the following parks and outdoor spaces near Crested Butte:

Big Mine Park– Located on the former site of the town's historic coal mines, Big Mine Park is Crested Butte's only year-round recreational park. Spanning 8.7 acres, Big Mine Park is one of the largest in the area and boasts features like an NHL-sized ice skating and hockey rink, a sledding hill, a disc golf course, and a skate park.
Emerald Lake – 15 miles away from downtown Crested Butte lies Emerald Lake, a glittering alpine jewel famous for its crystal-clear waters and lush meadows. A popular spot for adventurers, Emerald Lake has a depth of approximately 40 feet and is great for activities like stand-up paddling, kayaking, and swimming.
Devil's Punch Bowl – Those looking to experience a heart-racing adventure may want to check out Devil's Punch Bowl. Nestled right in the heart of the Elk Mountains, the Devil's Punch Bowl is famous for its plunge pools which deliver a fantastic rush of adrenaline.
Rustlers Gulch Trail – Crested Butte is known as Colorado's Wildflower Capital—and Rustlers Gulch Trail is where you can experience the areas flora. Covering a total of 10 miles, a trek through Rustlers Gulch is a great way to catch sight of the region's gorgeous wildflower patches, especially from mid-July to early August.

Engage in sports

Despite its well-deserved reputation as a premier ski town, Crested Butte has many activities outside of skiing and sledding. Here are some other activities and sports you can engage in at Crested Butte:

Fly Fishing – The waters in and around Crested Butte are full of trout and other game fish, making them the perfect spot to cast a line. Before going on a fly fishing expedition, however, seek out professional guides who can provide you with information such as river conditions and the best areas for the kind of fish you're looking to catch.
Biking –Get up close to nature—and get a bit of exercise at the same time—by going on a biking trip with family and friends. Some of the best biking trails in the area include Trail 401, the Lupine Trail, Strand Hill, and Teocalli Trail.
Rock Climbing and Bouldering – Given its location, Crested Butte's terrain lends itself well to activities such as rock climbing and bouldering in the summer. Two of the most popular bouldering spots in Crested Butte include Skyland Boulders and Taylor Canyon, both of which offer a challenge for beginners and experts alike.
Rafting and Kayaking – A popular spot for kayaking and rafting is the Taylor River, which is located around 20 minutes away from downtown Crested Butte. Classified as a whitewater run, Taylor River is divided into two: Upper Taylor, which offers an action-packed trip for more experienced boaters, and the beginner-friendly Lower Taylor, which promises a more relaxed run. Other locations you can try include Gunnison River and the Upper East, Oh-Be-Joyful, Slate, and Crystal Creeks.

Enjoy the arts

Crested Butte is home to a thriving arts scene, with the town recognized as one of Colorado's official designated creative art districts. Support the town's local crop of artists by visiting these art hotspots in Crested Butte:

Paragon Art Gallery – Established in 1971, Paragon Art Gallery is an artists' cooperative composed of artists from all over Gunnison Valley. Located in the heart of historic downtown Crested Butte, Paragon Art Gallery's displays show a diverse selection of art pieces, these include ceramics, paintings, photography, glasswork, wood carvings, and mixed-media collages.
Crested Butte Fine Art Gallery – In operation for the last 15 years, Crested Butte Fine Art Gallery has built a reputation for shining a spotlight on local painters and photographers. Aside from providing space for local artists, Crested Butte Fine Art Gallery also hosts photography workshops, courtesy of its resident photographer Raynor Czerwinski.

Fantastic shopping

Head over to Elk Avenue, which is home to an amazing array of local businesses such as independent boutiques and family-owned specialty stores. Some of the stores you should visit in Crested Butte include:

Lavish – Located in the heart of Crested Butte, Lavish is a specialty boutique that focuses on top-quality apparel and accessories, most of which can't be found anywhere else in Crested Butte.
Scout's General – A modern take on the general stores of yesteryears, Scout's General takes pride in its beautifully-curated selection of handcrafted food and one-of-a-kind products from local cooks and artisans.
Crested Butte Farmers Market – If you're looking for farm-fresh fruit and veg for your family, look no further than the Crested Butte Farmers Market. Dedicated to the idea of sustainable, farm-to-consumer agriculture, the Crested Butte Farmers Market offers a wide selection of organic and naturally-grown produce, as well as pasture-raised and grass-finished meat and meat products for its customers.
What is the real estate market like at Crested Butte?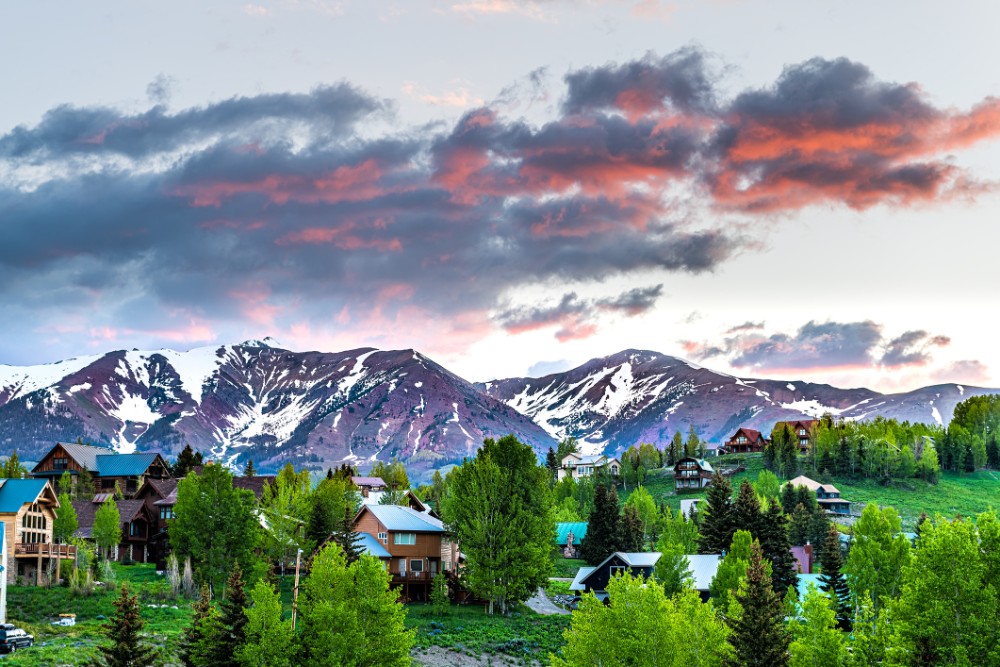 As of July 2022, homes in Crested Butte have a median listing price of $1.6 million or roughly $801 per square foot.
Prospective buyers have a wide range of options when it comes to homes for sale in Crested Butte, and the municipality boasts an incredibly diverse housing stock, including luxury retreats, golf properties, ski-in and ski-out chalets, and villas, as well as modest vacation homes and condominiums. There are also parcels of undeveloped land that are up for sale, perfect if you want to build your home from the ground up.
Why should you invest in Crested Butte?
Aside from being in the presence of breathtaking views and impressive amenities, living and investing in Crested Butte real estate comes with many benefits. Here are some of them:
You get to live a more active and healthy lifestyle
Adopting an active and healthy lifestyle is par for the course when moving to an alpine location like Crested Butte, mainly because of the number of outdoor activities that residents can pursue while living in the area.
Indeed, simply living in a mountainous location like Crested Butte could in itself provide health benefits such as a lower risk of cardiovascular disease. According to a study done by researchers from the University of Colorado Denver, lower levels of oxygen could force the body to create new blood vessels, and cause the heart to function more efficiently. Add to this you'll probably be exposed to more sunshine, meaning that you'll have more vitamin D, and it's not far-fetched to say that even without too much activity, you'll still end up healthier living in a place like Crested Butte.
You get to live in a clean and pristine environment
Another advantage that comes with buying a home for sale in Crested Butte is being able to live in an area that's generally free of any harmful pollution. This, coupled with the rich plant life in the area, is believed to help lower stress and weariness in residents, enhance their cognition, and support general wellness.
You get to simplify your vacations and getaways
Buying properties in locations such as Crested Butte ensures a permanent location for vacations without having to pay for pricey hotel rooms or other accommodation.
Moreover, having your very own vacation home means you won't have to lug sporting equipment around during your flights and drives, since you can just stow them in the house itself.
You can use your vacation home to supplement your income
One of the reasons why people buy vacation homes is their potential to generate additional income as rentals. This is especially true in places like Crested Butte, which receives countless tourists during winter and other peak seasons.
To maximize your potential income, consider the amenities that tourists tend to look for in rentals and have them installed in your home. These can include smart home systems, heated pools, outdoor hot tubs, and pet accommodations.
Before leasing out your home, however, make sure to check with authorities and review existing laws in order to avoid potential legal troubles.
You can use your vacation home to plan for your retirement
Most people consider purchasing vacation homes for sale in Crested Butte as a good step towards retirement. Financing these types of properties is relatively easy, and transitioning them from a seasonal dwelling to a permanent residence can be a smooth and seamless affair.
Invest in a Crested Butte Home with Jesse Ebner
If you are looking to invest in Crested Butte real estate, don't hesitate to call Jesse Ebner.
A full-time REALTOR®, Jesse is well-versed in the transactions of residential, land, and commercial property in Crested Butte and other locales within Gunnison County.
Especially renowned for his work ethic, professionalism, and local market knowledge, he is able to provide clients with unparalleled customer service.
Ready to invest in your own Crested Butte home? Just give Jesse and the rest of the Signature Properties Ebner & Associates team a call at 970.901.2922, or send an email here.